Country
Houses being built for 59 gypsy families in Jhenaidah
---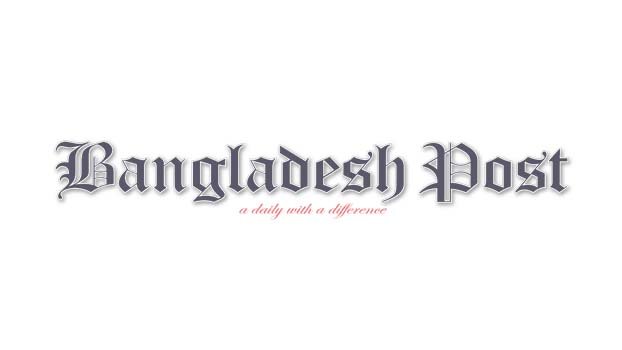 The bank of Majdia Baor, in Barobazer union of Kaliganj upazila of Jhenaidah is now lively as a total of 59 gypsy Community families are going to be settled in their two-room bed houses by June this year. The initiative of the Prime Minister Sheikh Hasina has been changing the fate of ever neglected and floating people with the largest Ashrayan project in the country.
The family members and leaders of the gypsy community are expecting lead their lives working as small farmer, selling labour in agriculture fields, grocery, poultry and duck rearing and small business leaving their long traditional profession as Bede (nomad snake charmer) anymore, they expressed their desire.
Nurun Nahar, 32, a gypsy woman at her polythene made house when contacted said she spends her time working in the house for duck and chicken rearing, while her husband Tito Mia performs snake charming in the rural village for survival. Her two sons never went to school as they travel here and there round the year. As they are getting building house, will not get involved as gypsy anymore and lead social life like other people. She must send her two minor sons to local school for study. "I will release the snakes now I preserve for playing, in the jungle before entering in my own house", Nurun Nahar said.
A gypsy man Masud Mia said he manages the family almost staying at home, while wife Sabina moves in the villages to "treat rheumatism affected "women and show snakes for her survival. Masud Mia said he could not imagine Prime Minister Sheikh Hasina will provide any house for the gypsy people like him. He will not work as a snake charmer and manage the family working in agriculture fields or similar activities. He will not refrain his two children from basic education anymore so that they could grow as good citizens in the society.
A highly educated young man belongs to gypsy community Habibur Rahman now serving in an educational institution said the profession of the gypsy community was cheating to innocent people and also a curse as no one in the society believes them. When the floating people are leaving their four- fathers' profession will gain the honor and dignity working normal life with the society. The huge water body in the area will play role to rehabilitate the families, Habibur Rahman said. Habibullah Habib, assistant commissioner (AC) land in Kaliganj, engaged in monitoring the construction work in the site when contacted said the housing project Ashrayan will be a mini town for the settlers as only the gypsy people are the beneficiaries. The children will be enrolled in primary education in local Jalkar Majdia government primary school. He was proud of getting involved with the activities for the well being of 59 ever floating community in the cluster village together, AC Land said.
UNO Sadiya Jarin when contacted said as directed by deputy commissioner (DC) Manira Begum, she has been conducting the construction work on behalf of the government. 59 gypsy families are accommodated on a total of 202 decimals of khas land. Each family will avail over 3.42 decimals of land. Estimated cost of each house was Taka 2.60 lakh where they will avail two bedrooms, a kitchen, sanitary latrine, and a mini space. Every three families will enjoy water from a deep tube well at their doorsteps.
They are constructing road towards local market, educational institutions and other establishments like Union Parishad. It will help the new settlers to get engaged in income generation activities with surrounding areas. To remove the darkness they have been connection solar power with every house free of cost.
UNO said as all the families belongs to Muslim community, they have planned to construct a mosque and set up a mini park for the recreation facilities of the disadvantaged children. Describing the noble work of the Prime Minister (PM) Sheikh Hasina, UNO said it was the largest shelter project for the floating gypsy people in the country when the Prime Minister Sheikh Hasina had assured of making house for every landless and homeless throughout the country. They had handed over 27 houses for the destitute people in first phase, five houses in second phase, while 99 houses in remaining third phase by June this year. People belongs to Bede Community, beggar, widow, divorcee women, people above age 60 were considered in priority basis, UNO Sadiya Jarin added.