All Section, City
Historic Flag Hoisting Day celebrated at DU
---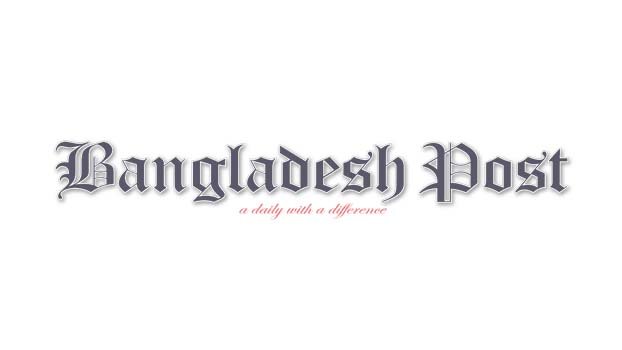 The authorities of Dhaka University (DU) celebrated the historic Flag Hoisting Day on Tuesday with due dignity and respect by hoisting the national flag at the historic Bot-Tala adjacent to the Arts building.
DU Vice-chancellor Professor MdAktaruzzamaninaugurated the functions as a chief guest hosting the national flag while the national anthem played.
The teachers and students of the Music department sung the national anthem. Professor Abu MdDelwar Hossain, Dean of the Arts faculty and the coordinator of the functions, delivered the welcome address.
Paying tributes to Father of the Nation Bangabandhu Sheikh Mujibur Rahman, Bangamata Sheikh FazilatunnesaMujib, Four National leaders, and the liberation war martyrs Prof MdAkhtaruzzaman said, "March is theglorious month of our Independence. Many historical events took place in this month, including the hoisting of our national flag on March 2, the historic speech of Bangabandhu on March 7 and the declaration of independence by Bangabandhu on March 26. Therefore, this month has a special significance".
"The historic event of hoisting national flag at Dhaka University on March 2, 1971 indicated the beginning of our independence struggle. Dhaka University made a unique contribution to the creation of Independent Bangladesh.The actual source of inspiration for our great liberation war was the historic speech of Bangabandhu on March 7, which is internationally recognized today. This historic speech of Bangabandhu has been inspiring everyone for ages," addedthe VC.
"Bangabandhu'sbirth centenary, the golden jubilee of independence, and the centenary of Dhaka University are being celebrated in 2021. So, this is an extraordinary year for all of us," he further said.
The Vice-Chancellor called upon the new generation to develop themselves as liberal, non-communal, and humane people with the basic philosophy and spirit of independence.
On this day in 1971, a specially designed national flag, with a yellow map of Bangladesh inside a red disc ona green ambience, was hoisted atop of DU arts building amid great enthusiasm. The then Dhaka University Central Students Union Vice President ASM Abdur Rob hoisted the flag of independent Bangladesh on behalf of Swadhin Bangla ChhatraSangramParishad.
Pro-Vice-Chancellor (Education) Professor ASM Maksud Kamal, Treasurer Professor Mamtaz Uddin Ahmed, General Secretary of the Teachers Association Professor MdNizamulHaqueBhuiyan, Deans of different faculties, Provosts of several halls, Chairmen of several departments and leaders of variousorganisationsof the University were present at the programme.