National
Hill cutting after dusk continues at Jaintiapur
---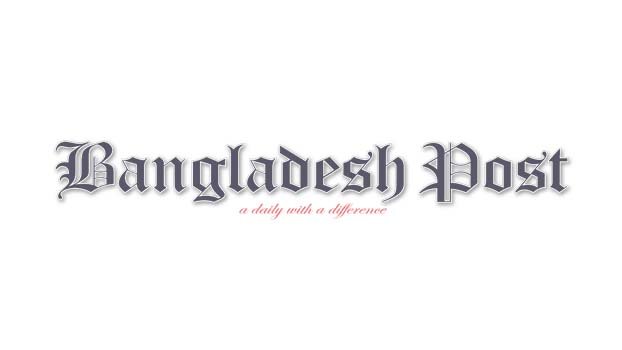 Despite prohibition on hill cutting in order to protect environment, a number of local influential people are engaged in illegal hill cutting at Jaintiapur upazila in Sylhet to collect red soil for selling. Many people of the upazila and adjacent upazilas buy the red hill soil from the dishonest people for levelling the land for construction work and filling up river, pond and lowland. Soil of the hills and hillocks is also being used in construction work of road in different areas.
Some people of the upazila told this daily that Jaintiapur upazila is developed with mineral resources and beautiful tourist sports. The dishonest people are levelling hills and hillock with plain land by cutting 50-60 high hills. These are mainly razed for construction work. The red hill soil is being sold at different areas of the upazila and adjacent upazilas. Many trucks are being loaded every day with the red hill soil and this is supplied in various areas.
Trees on the hills are also being razed due to the hill cutting, threatening the ecological balance. The local influentials first cut down trees to clear the hills. Then they collect red hill soil. Already a number of hills have been razed. The district administration, upazila administration, local police station and Department of Forest are playing silent role in this regard. The people of the upazila are annoyed with them for their silent role.
According to the Bangladesh Environment Conservation Act, 1995 (amended in 2010), it is prohibited for any individual or any institution to cut or raze hills or hillocks owned or possessed by government or semi-government or autonomous institution or any individual. Any hill or hillock could only be cut or razed in national interest after obtaining clearance certificate from the Department of Environment (DoE). Whomever violates the law will get 10 years imprisonment or will be fined Tk 10 lakh. In response to a writ petition filed by Bangladesh Environment Lawyers' Association (BELA), the High Court on November 27, 2011 asked the government to take steps to prevent the cutting of hills in six upazilas of Sylhet. The upazilas are Sylhet Sadar, Jaintiapur, Goainghat, Beanibazar, Companyganj and Golapganj.
After holding hearings on the petition, the High Court on March 1 in 2012 directed the government not to cut hills without obtaining environment clearance certificate. Defying the HC directive and the environmental laws, the hill cutting begins at several areas of the Jaintiapur after the dusk.
Admitting the matter, local Awami League leader Alkas said that he is cutting hillock for filling up his wetland. He is now cutting the hillocks of Freedom Fighter Manik Mia and Rahim. "I am searching another hillock for collecting soil," he said.
Abdul Hye Al Hadi, an environmentalist, said that a number of hills and hillocks of Jaintuiapur were cut in 1996 for development work on Sylhet-Tamabil Highway. If rest of the hills are razed, the environmental balance will be destroyed, as massive landslide will take place during incessant rainfall and earthquake. He called upon the authorities concerned to bring the people involved in illegal hill cutting under law.
Advocate Shaheda Akhter, Sylhet zone coordinator of Bangladesh Environmental Lawyers Association (BELA), said those who are cutting the hills in Jaintipaur, are defying the High Court's directive. "The hills are indispensable part of natural environment. We have seen, how rampant cutting of hills resulted in big-scale disasters," she said.
Upazila Nirbahi Officer (UNO) of Jaintiapur Nahida Parbeen said, "I joined the upazila recently. I will comment in this regard later."