All Section, City
Hi-Tech Park will be driving force of smart Bangladesh: Palak
Millions of youth to be employed in the sector
---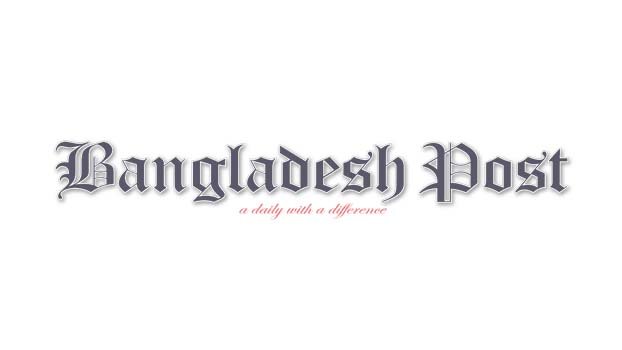 State Minister for Information and Communication Technology Zunaid Ahmed Palak said that Prime Minister Sheikh Hasina has been able to take the country forward despite the Corona's push due to her honesty, courage and foresight.
"When the world was at a standstill due to Corona, the Prime Minister held 1,600 digital meetings online. We are now digital and advanced in the hands of the Prime Minister. We are now digital and advanced in the hands of the Prime Minister. Now building a modern smart Bangladesh by 2041 is one of our visions," he said.
He made the comment while speaking to reporters at the unveiling ceremony of laying the foundation stone of Dr MA Wazed Mia Hi-Tech Park in Khalishakuri Beel area of Ward 9 of Rangpur on Thursday morning.
Regarding BNP's participation in the parliamentary elections, the state minister said BNP could not give anything to the people of the country except corruption, terrorism, murder, looting and anti-politics. They have nothing to show people. They are afraid of coming to the National Assembly elections for fear of a tragic defeat.
He further said that the young and old of the country will again vote for Awami League in the next general elections. The people will bring the Awami League government to power with huge votes and will give an opportunity to implement Vision 2041.
The State Minister for Information and Communication Technology said Sajib Wazed Joy, the son of Rangpur's masterpiece, the creator of Digital Bangladesh, has taken the development of Rangpur on his shoulders. His promise was to address the employment of the young generation in Rangpur sophisticated. MA Wazed Mia Hi-Tech Park.
The foundation stone of the park was laid today on 10 acres of land at a cost of Tk 170 crore. Hopefully the construction will be completed in the next two years. Palak said the hi-tech park would create 3,000 jobs for young people every year. The youth of 8 districts of Rangpur division will no longer have to go to Dhaka or abroad. This high-tech park will be the driving force of a prosperous smart Bangladesh to move from a labor-dependent economy to a merit-based economy.
The high-tech park will be the address of employment for millions of young people. Earlier in the morning through video conference. A documentary on Bangabandhu's ideology and a documentary on fulfilling the dream of Digital Bangladesh and a documentary on Hi-Tech Park Rangpur were screened at the event.
In addition, laptops were distributed among freelancers at the event. Rangpur Metropolitan Police Commissioner Mohammad Abdul Alim Mahmud, Deputy Commissioner Asib Ahsan, District Level Hitech Park Construction Project Director AKAM Fazlul Haque, Awami League Central Committee Member and former Member of Parliament Advocate Hosne Ara Lutfa Dalia, District Awami League President Mamtaz Hossain.
General Secretary Advocate Rezaul Karim Raju, General Secretary of Mahanagar Awami League Babu Tushar Kanti M-L and others were present.