National, Front Page
Hero's welcome to our queens
---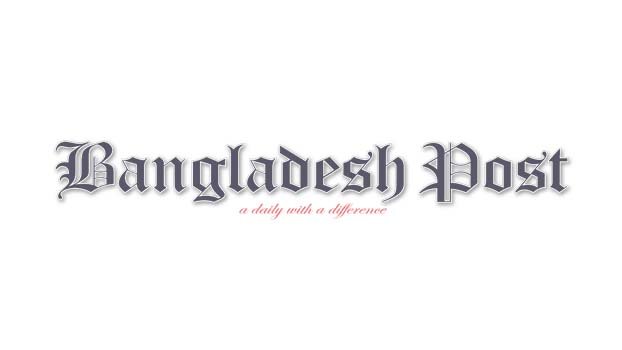 Victorious Bangladesh women's football team returned home on Wednesday from Nepal with head high after winning the maiden title of 6th edition of SAFF Women's Championship. They were received by thousands of cheering fans who have gathered on the streets to welcome them.
The women' team made history by claiming the South Asian football's supremacy winning the SAFF title beating host Nepal by 3-1 goals in the final held on Monday last evening.
A Bangladesh Biman Flight carrying the women's football team, landed at Hazrat Shahjalal International Airport at around 1.45 pm.
The airport was abuzz with inquisitive media personnel as well as football fans and people in general, who thronged there to get a glimpse of the players.
Bangladesh Road Transport Corporation (BRTC), the government's transport agency and Bangladesh Football Federation (BFF) prepared an open-top bus for the homecoming women's football team. The bus took the champions from the Airport to Bangladesh Football Federation Bhaban, where thousands of fans gathered to greet them.
The bus arrived at BFF Bhaban after passing through from Airport to Kakali, Jahangir Gate, PM Office, Tejgaon, Mouchak, Kakrail via BFF Bhaban where the girls were welcomed again by the BFF president.
This is the first time a sports team has been welcomed in an open-top bus in Bangladesh. The sky of the capital was sometimes sunny and sometimes cloudy. The colour was changing gradually. This was nature's arrangement for the victorious women's football team.
The victorious players and officials were greeted by fans on the street in an open-top bus. On both sides of the road and in front there were huge crowd praising and celebrating the return of the champions. The parade was cheered by the public from all walks. Some were sprinkling flowers. The booters were also responding to the fans cheer. Meanwhile, various media vehicles were seen in front and behind their bus. Alongside the bus parade there were several motorbikes and traffic behind the procession cheering the players. Law enforcement vehicles were escorting them.
India had won the title in all the last five editions of the SAFF. This time, the football tournament of the South Asian region saw new champions through the girls of Bangladesh.
The girls who made the nation proud by winning the SAFF title started the SAFF tournament campaign with high hopes as they blanked the Maldives by 3-0 in their group opening match and thrashed Pakistan 6-0 in their second match.
Bangladesh then defeated five times SAFF Champions India by 3-0 goals to book their spot in the semifinal as the group A champions.
The girls in red and green confirmed their spot in the final after crushing Bhutan by 8-0 goals in the first semifinal.