All Section, City
Health Promotion Foundation demands safe food, public health
---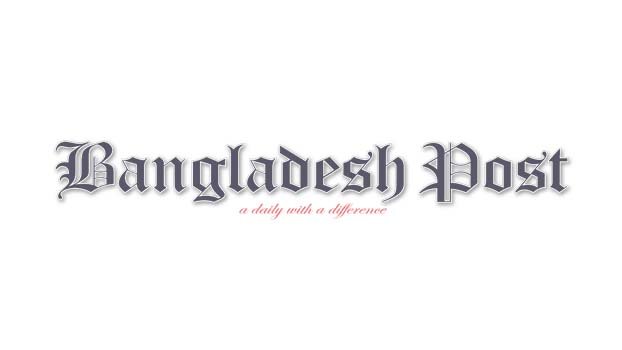 Public health experts and rights activists at a views-exchange meeting have raised the demand of formation of Health Promotion Foundation in Bangladesh. They said that the establishment of a Health Promotion Foundation is a timely demand to ensure safe food and public health in order to control mental disorders and non-communicable diseases.
Work for a Better Bangladesh (WBB) Trust arranged the virtual views-exchange meeting on 'Role of Local Organisations in Ensuring Healthy and Safe Food Supply' on Monday (February 7).
Gaous Pearee, director at WBB Trust, presided over the event, while Md Benazir Alam, Director General of Department of Agricultural Extension, joined the event as the chief guest. Prof Dr Abdul Alim, a member of Bangladesh Safe Food Authority; Prof Dr Mustafa Zaman, advisor (publication and research) of World Health Organization; and Debra Efroymson, Regional Director of Health Bridge Foundation of Canada; also addressed it, among others.
Naima Akter, project manager at the WBB Trust, moderated the event and presented the keynote.
In her presidential speech, Gaous Pearee said that there is no alternative to safe and nutritious food for building a healthy nation. Bangladesh has become self-sufficient in food production. However, the country is still now lagging behind in ensuring safe and nutritious food. For this reason, nationwide activities need to be undertaken for safe food production, development of marketing system and raising public awareness on nutritious food. So, formation a Health Promotion Foundation is a time demand to manage these activities properly, she added.
In her keynote, Naima Akter said that at present the use of excessive amounts of chemical fertilizers and pesticides in food production in the country is causing severe damage to public health and the environment. People are leaning towards packaged food due to fear of chemical, which is reducing the fertility power of the land by increasing the plastic pollution along with the physical damage. The availability of unsafe food, misleading advertisement, lack of easy availability of safe food especially in urban areas and extra cost are major challenges for us.
Prof Dr Abdul Alim said that there is a misconception in the mind of the people that vegetable, fruit and fish are given formalin. "We would like to inform the Bangladesh Food Safety Authority that formalin is not used in food products.
Farmers collect and market crops from the field ahead of time after application of pesticides, which poses a risk to public health. We need to raise awareness among the farmers on these issues. There is also a need to raise awareness among the people about safe and nutritious food. Local organizations can play a vital role in this regard," he said.
Debra Efroymson said that initiatives should be taken to promote physical activity, healthy eating, social harmony, ensuring accessibility to all in open spaces, and building houses in such a way that there is enough space for sports. For this reason, the Health Promotion Foundation can be formed following the example of different countries including Thailand and Australia, she added.