All Section, City
Hasan Mahmud asks journalists to help build a humane state
---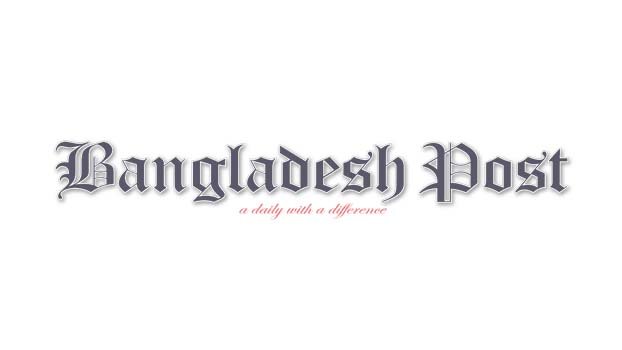 Information Minister and Joint General Secretary of Awami League Dr Hasan Mahmud said, "We want to build a developed human and social welfare state by combining material development as well as spiritual development among the people such as talent, values, patriotism and love. The expectation is that the journalists will come forward to create that thinking of the people of the country."
He made the call at a discussion meeting on the occasion of the birth centenary of late journalist Zahur Hossain Chowdhury at the National Press Club in the capital on Monday afternoon. Minister for Posts, Telecommunications and Information Technology Mostafa Jabbar addressed the meeting as a special guest under the chairmanship of National Professor Dr AK Azad Chowdhury. Press Club President Farida Yasmin delivered the welcome address and General Secretary Ilias Khan thanked them. Former Managing Director of Bangladesh Sangbad Sangstha Azizul Haque Bhuiyan and former President of DUJ Quddus Afrad spoke.
The minister said, 'Under the leadership of Father of the Nation Bangabandhu Sheikh Mujibur Rahman, the Bengali nation achieved independence through freedom struggle and independence war. But the nation would not have been formed without the impeccable role of some eminent people, some writers, intellectuals and journalists. One of them is Zahur Hossain Chowdhury.
To me journalism seems like a vow. Those who did journalism during the time of Zahur Hossain Chowdhury or those who started journalism 40 years ago did not have the vow of journalism then. Journalism is not just a profession, it is a vow to many journalists. Hasan said, 'The role of journalists is very important in building the country. What is the structure of the country is also a question. Unlike in the West, not only material development, but also the formation of a humane social state is required. This requires the development of humanity, which is disappearing day by day. With the development of the use of instruments, people are also becoming instruments. People have to be saved from there if society is to be saved, that is why the development of humanity is needed.
People have to show dreams, the responsibility of politicians is to show dreams to the nation, at the same time journalists can also show dreams, said Hasan Mahmud. The Information Minister said, "Hard-hearted people like me, whom the Shibir wanted to slaughter twice, came back from the brink of death on August 21, I have faced death many times, but that also makes me think of many reports of journalists."
Respecting Dr Zahur Hossain Chowdhury. Hasan said, "You will have the dedication that the way Zahur Hossain Chowdhury nurtured the principles of journalism through his writings, opened the third eye of the country and society, guided the society in the right direction, contributed to the formation of a humane social value state even in today's context. You will do the job."
In his speech, Posts and Telecommunications Minister Mostafa Jabbar described the brilliant and thoughtful journalism of journalist Zahur Hossain Chowdhury as an example to the world of newspapers.
He said, "Zahur Hossain Chowdhury has laid the foundation of journalism in the country even under Pakistani misrule. He will live forever through his work."