All Section, City
Hasan asks DCs to be more active to stop propaganda on social media
---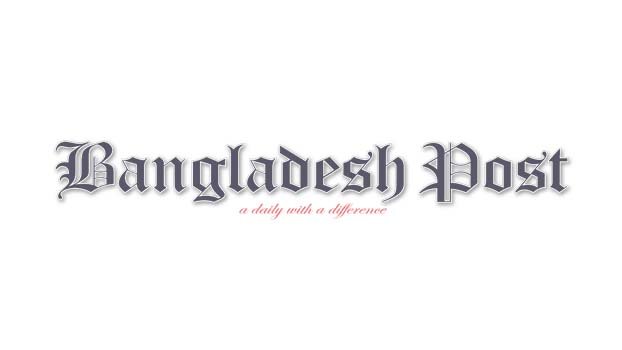 Information and Broadcasting Minister Dr Hasan Mahmud on Thursday urged the deputy commissioners (DCs) to be more active in stopping rumours and propagandas in social platforms. He made the call in the first session of the last day of the DC conference at Osmani Memorial Auditorium in the capital.
Science and Technology Affairs Minister Yeafesh Osman, Post and Telecommunication Minister Mostafa Jabbar and State Minister for Information and Communication Technology Zunaid Ahmed Palak also addressed the session as special guests with Cabinet Secretary Khandker Anwarul Islam in the chair.
Later, Hasan exchanged views with journalists and termed the DCs as the life of field administration who are implementing the decision of the government at the field level.
He said about nine crore people are using social media in the country and the number is increasing day by day. Social media is one of the biggest platforms of publicity and it is also a big platform of spreading propagandas and rumours, he added.
The minister said, as per statistics of last seven to eight years, most rumours, unexpected incidents and ill efforts of creating instability across the country happened through the media. "We have raised the issues to the DCs as they are always vigilant and can take effective steps," said Hasan, also Awami League joint general secretary.
The minister said that he extended thanks to the DCs for conducting mobile courts across the country to implement clean feed (ad-free) broadcasting of foreign TV channels from October 1 last.
He said, "I also asked them to still keep an eye on this issue. I also gave directives to follow the law in publishing newspapers and said the cable operators would not run any programmes or ads through private TV channels locally."
Later, Hasan exchanged views with the leaders of Association of Television Channel Owners (ATCO) at the meeting room of his ministry at the Secretariat in the capital. In the meeting, the ATCO leaders raised their demands and its (ATCO) senior vice president Iqbal Sobhan Chowdhury handed over a memorandum to the minister.
Chowdhury said, "The demands of ATCO are - making provision of taking permission from the Information and Broadcasting Ministry to air video of news in online news portals and online versions of daily newspapers and stopping broadcasting news in IPTV and youtube."
Hasan said any IPTV (Internet Protocol Television) cannot air news as per the broadcast policy. Besides, news is being aired from different places of the country through youtube channels which is also against the broadcast policy, he added.
He said, "We will take proper steps against them in response to your (ATCO) request. The newspapers, which are broadcasting news through youtube channels, also have no approval. It is illegal to do anything without permission. We will also take effective steps in this regard."
The minister said there was a stipulation that only content that's published in print media can be made available online. "There's no way to go beyond that. A YouTube channel, and broadcasting news or talk shows cannot be there. We will take action against them on the basis of ATCO's recommendation," he added.
He said the government of Bangabandhu's daughter Prime Minister Sheikh Hasina believes in free flow of information and the journey of private TV channels started through Prime Minister Sheikh Hasina in the country. Forty-five TV channels got licenses and the number of newspapers is about 1250, he added.
ATCO directors ATN Bangla chairman Dr Mahfuzur Rahman, Dipto TV chairman Kazi Jahidul Hasan, Somoy TV chief editor and managing director (MD) Ahmed Jubayer, DBC TV CEO and chief editor Manzurul Islam, Nagarik TV MD Navidul Haque, Banglavision chairman Abdul Haque, additional secretary of the ministry Md Mizan-ul-Alam and Khadiza Begum, among others, were present in the meeting.