National
Hamida Khatun gets Joyeeta Award
---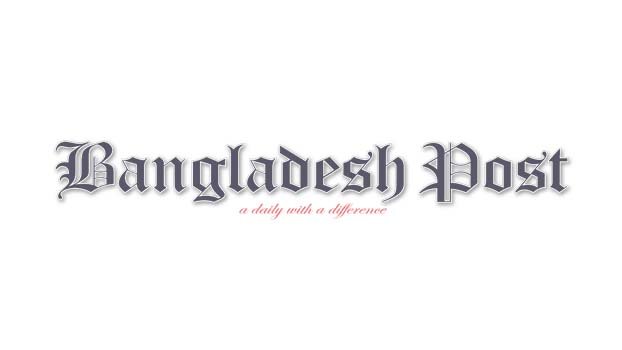 Begum Hamida Khatun has received the Best Jayeeta Successful Mother award in Karimganj upazila of Kishoreganj. The award was handed over through a function on Wednesday.
Hamida Khatun was born on December 16 in 1961 at Kalabagh village of the upazila. Her father Abdul Aziz was a businessman and mother Formuza Khatun, was a housewife. Although the family did not have financial difficulties, they did not have much interest in education.
Hamida Khatun passed her SSC exam from Balia High School Karimganj in 1977. She was admitted to Gurudayal Government College in Kishoreganj. But unfortunately later she left her hometown for family reasons and moved to her village home.
Hamida Khatun was married to Delwar Hossain in 1980. Encouraged by her husband, she participated in the training as a Family Welfare Inspector in 1982 and joined the service in 1985. Her husband was the elected chairman of the local union council.
Nusrat Hossain Johnny, Md. Zulfiqar Hossain Rony and Dr. Benazir Hossain Soni were born by lighting the house of Hamida Khatun. Her first child Nusrat Hossain Johnny graduated from Jahangirnagar University in anthropology. She is currently living in Sweden.
The second child Md. Zulfiqar Hossain Rony graduated from Chittagong University in law. He is currently working in Sherpur as a Senior Assistant Judge. Her daughter-in-law Farin Farzana is also working in Sherpur as a Senior Judicial Magistrate. The third child Dr. Benazir Hossain Soni obtained his MBBS degree from Jalalabad Ragib Rabeya Medical College and is currently working as a lecturer at the President Abdul Hamid Medical College.
Begum Hamida Khatun said, "I believe that an educated person is an asset to the state, society, family and himself. The imperfection of not being able to finish my studies in my personal life was that I tried to introduce my children to the best of my ability. I am still a tenant to introduce myself to the children.
I do not have the slightest regret. I want to tell every mother in the country that there is no substitute for education in building a developed state. Only a mother can bring up her children in good education."