All Section, City
Govt will consider whether Begum Zia will be resent to jail: Hasan
---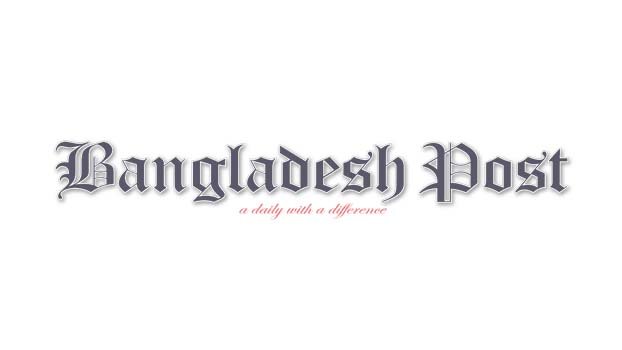 Joint General Secretary of Bangladesh Awami League Information and Broadcasting Minister Dr Hasan Mahmud on Friday said since the BNP has failed to realise the generosity of Prime Minister Sheikh Hasina shown towards convicted BNP leader Khaleda Zia, it will be considered whether Khaleda will be sent to jail again or not.
The Minister made the remark while talking to reporters after arriving at Cox's Bazar airport on his one-day tour to the tourist city.
Dr Hasan Mahmud said Begum Zia is a convicted one and she did not get bail in court.
"Her (Khaleda's) sentence was not commuted. Despite this, Prime Minister Sheikh Hasina, with her administrative power, has given her (the BNP leader) the opportunity to stay with her family outside the jail," he said.
The information minister said, "However, in the language (BNP secretary general) Mirza Fakhrul Islam Alamgir spoke on Thursday, it seems to us that they have failed to realise the generosity of the Prime Minister shown to Begum Zia."
Now the government must think whether the premier will reconsider her order and send Khaleda back to jail, he said.
Terming Khaleda Zia a vindictive one, Hasan said due to her vintictiveness, she celebrated her fake birthday by cutting cake on August 15 and during her reign, a grenade attack was carried out by her son to kill AL President Sheikh Hasina.
He said Prime Minister Sheikh Hasina went to Khaleda's house to mourn her son's death, but she did not open the door due to vengeance.
"The BNP has failed to understand the sympathy the Prime Minister has shown to such a vindictive person. So, we have to think whether Begum Zia will be sent to jail again," the AL joint general secretary said.
About the students' movement demanding half-fare on public transport, the minister said he personally is in support of the demand as he enjoyed the opportunity to give half-fare on public transport during his student life.Member of Parliamentary Standing Committee on the Ministry of Information and Broadcasting Saimum Sarwar Kamal, AL Religious Affairs Secretary Sirajul Mustafa, President of Cox's Bazar District AL Faridul Islam Chowdhury and its General Secretary and Municipality Mayor Mujibur Rahman were, among others, present on the occasion.