City
Govt determined to send back Rohingyas
---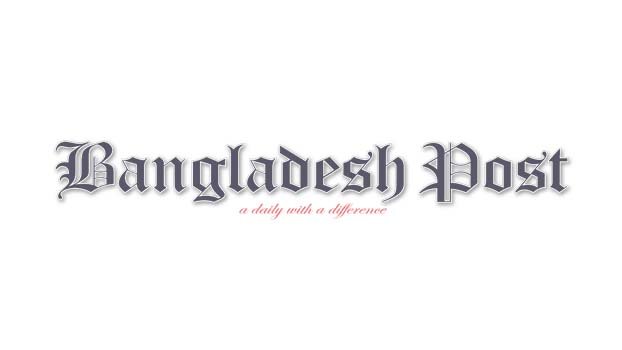 Foreign Minister AK Abdul Momen has said that the Bangladesh government has taken all necessary steps to repatriate the Rohingyas. "The Rohingya issue is still in the government's foreign policy. We are hopeful that Myanmar will take back the Rohingyas.. We are in round-the-clock talks with Myanmar," he added.
He said these while speaking as the chief guest at the cover unveiling ceremony of two books written by Major (retd) Mohammad Emdadul Islam at Bangabandhu Auditorium at Chattogram Press Club on Sunday.
Vice Chancellor of Chittagong University Prof Dr Shirin Akhter presided over the function, while Deputy Minister for Education Barrister Mohibul Hasan Chowdhury Nowfel was present as the special guest.
AK Abdul Momen said, "We have visited all the neighboring countries including India, China and Thailand. Everyone has acknowledged that Myanmar has caused the Rohingya problem. Everyone says that the permanent solution is to get people back. Against this backdrop, we still have our foreign policy in the driver's seat. The United States and Europe have said that Myanmar must take back the Rohingyas."
He said that have you seen anywhere in the world giving place to 11 lakh people? One million displaced people from Syria, Yemen and Iraq have struggled to find shelter in 27 European countries. And here Prime Minister Sheikh Hasina has given shelter to 11 lakh people for humanitarian reasons. "At first no one helped the foreigners. We have created a new ideal. Bengalis are human being," he added.
Noting that Myanmar lacks sincerity in returning the Rohingya, the Foreign Minister said that Myanmar is a neighboring country. They have repeatedly said that the Rohingyas will be taken away after verification. They never said they would not take the Rohingyas. "We said, take them away, but you must be sure about security and safety. They have promised to take it. But even today, not a single Rohingya has returned in almost three years," he said.
He further said that there was a meeting with Myanmar on January 20 last year. After that they did not hold any more meeting under the pretext of cowardice and election. "We hope to sit with them anew."
He said, "I saw in 1978 and 1992, then many Rohingyas came to Bangladesh and took them again. In 1992, about 2 lakh 53 thousand Rohingyas came to the country. Later through negotiations they took 2 lakh 30 thousand. They have a history and they have taken it, so we are hopeful that they will take 11 lakh Rohingyas now. But it is difficult to say when it will be taken."
The Foreign Minister continues, "I told them, look, you are developing, we are developing. If you have the prospect of development then take these people. If you don't take it, there will be unrest in this area. If there is unrest, your development will be hampered and our development will also be hampered. Take them for the development of the region. But they did not take."
Mentioning about meetings with China, AK Momen said that the last meeting was very positive.
is that Rohingyas do not trust their government. I told them, you have an imperfection of faith.
We offer three types of confidence building. I have said that the leaders of your government should come and talk to the Rohingyas. They came once, but later came in question and never came."
Mentioning that the neighboring country was not on our side for strategic reasons, AK Abdul Momen said, "We are continuing our efforts to repatriate the Rohingyas and have taken them to international forums."
He also said. "132 countries have ruled in our favor. Recently Japan has also agreed with us. There are many Myanmar workers in Japan. They have also taken the initiative to convince Myanmar."
He said that the university professors should write about this. Bangladesh has solved major problems through dialogue among its neighbors.