All Section, City
Govt aims to establish efficient, transparent land services
---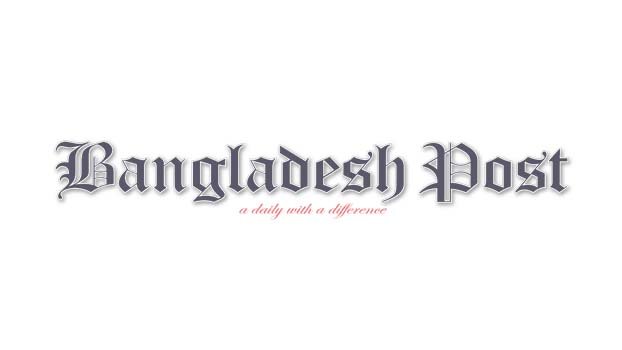 Mymensingh Divisional Commissioner Md Shafiqur Reza Biswas has said that the establishment of efficient, transparent and people friendly land service is the commitment of Sheikh Hasina's government.
He made the remarks while addressing a press briefing on the occasion of Land Service Week 2022 at the Deputy Commissioner's Conference Room on Sunday afternoon. Additional Divisional Commissioner SAM Rafiqunnabi presided over the function. Joint Secretary of the Ministry of Land Md. Nazrul Islam, Deputy Commissioner Md. Enamul Haque, Additional Superintendent of Police Fazle Rabbi, Journalist Ataul Karim Khokon, Babul Hossain, AHM Motaleb, Shamsul Alam Khan also spoke on the occasion. Mohammad Nazrul Islam, Niyamul Kabir Sajal, Shah Alam Ujjal, ANM Farooq, Najeeb Ashraf and others. In addition, a colorful rally was organized among the people. The rally traveled various roads in the city.
Mymensingh Divisional Commissioner Md Shafiqur Reza Biswas said Bangabandhu Sheikh Mujibur Rahman, the father of the nation, has always worked to ensure the land rights of the common man. He waived the rent of land up to 25 bighas. His only goal was the socio-economic development of the people of Bangladesh. The Awami League government has built a digital Bangladesh and has taken initiatives to digitize land management. Arrangements have been made for the people of Bangladesh to call 16122 from home or to receive land services from the website. The divisional commissioner urged any citizen to take the help of these two platforms to get land services.
In order to raise awareness about land rights among the people of the country and to bring efficiency and dynamism in land management, 'Land Service Week-2022' was celebrated across the country from 19th May to 23rd May.
It is said that this year's Land Service Week is celebrated in a festive atmosphere with the aim of making the online services that have been added to the land services sector widely known among the people. In order to stop the harassment of the people in land management and to make the related services easily available, the government has already taken various measures to bring the land services to the doorsteps of the people.
On the occasion of Land Service Week 2022, the special service 'Accept digital land service without coming to the land office' is being conducted in 6 divisions, 64 districts and 506 upazilas, revenue circles, unions and municipal land offices. This time the issues of 'Land Service through Call Center at 16122' and 'Land Service through Post' were given utmost importance. During the land service week, service booths are set up at the respective land offices of each district, upazila and union, in local conference rooms or at convenient places. Applicable land services will be provided on priority basis in the service booths, various land services will be informed and consultancy services will be provided.