All Section, City
'Giving books to students on time is a great achievement'
---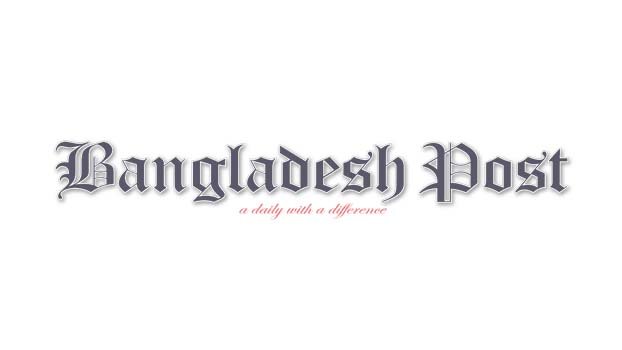 Chattogram City Corporation (CCC) Mayor Md Rezaul Karim Chowdhury said, "At one time we used to read old and used books. There was a time when a book was read for several years by changing hands. Now no one reads old books from previous year. Prime Minister Sheikh Hasina, the worthy daughter of Father of the Nation Bangabandhu Sheikh Mujibur Rahman, has been delivering free new books to the students on the first day of every year since 2010 when she came to power. It is a great achievement of the government to deliver 347 million free books to the students all over the country at the same time. The scent of the new book enchants our tenderhearted students. Today they are happy to get new books.
He was speaking as the chief guest at a book distribution festival for students of schools run by Chattogram City Corporation (CCC) on Saturday morning.
The book distribution festival was held at the CCC auditorium at Tiger Pass in the city. With the exception of 10 schools run by CCC, other schools are virtually involved in the book distribution festival. At the end, the city mayor handed over the new books to the students. Giving books on the first day of the year marks the auspicious start of the 2020 academic year.
CCC mayor said it is very difficult to acquire human qualities without education. Chattogram Board of Education passing rate in SSC is 99 percent, but in city corporation schools, the pass rate is 94 percent. Students' interest in studying in CCC-run schools has increased. With this in mind, every teacher should become more sincere and play a role in increasing the quality of teaching. It is not possible to achieve the desired goal if the standard of education is declining. If we can educate the nation, it will be possible to build a prosperous and golden Bengal of Bangabandhu's dream by 2041.
Mayor Rezaul Karim said that not only text books, but also the new generation should be inspired with creative and practical reading. Necessary steps should be taken to encourage them to develop regular reading habits. If you can increase the addiction to reading books, boys and girls will not go astray.
Chattogram City Corporation (CCC) Chief Executive Officer Mohammad Shahidul Alam presided over the function.
Councilor Prof. Nisar Ahmed Chowdhury Monju, Chairman of Standing Committee on Education, CCC Secretary Khalid Mahmud, Panel Mayor Afroza Kalam, Chief Education Officer Lutfun Nahar, Councilor Nazmul Haque Duke, Councilor Abdul Mannan, Councilor Nurulnus, Baby, Councilor Hure Ara Beauty, Private Secretary to the Mayor Md. Abul Hashem, Aparna Charan City Corporation Girls High School, Principal Jareka Begum, Kusum Kumari City Corporation Girls High School Headmaster Champa Majumder were present.