Supplement, Bon Appetit
Get sushiholic at Sushi Samurai
---
Sushi Samurai is a modern Japanese restaurant and sushi bar that provides excellent products consisting of dedication, unique flavours and quality. Located at Banani this place has a cozy comfortable vibe with a personal design, making each visit to Sushi Samurai a one of a kind experience. It offers a wide range of Japanese and oriental delicacies.
Starting off with their popular Japanese Shrimp Tempura. A platter of Shrimp Tempura (BDT 750) consists of 5 pieces of juicy premium jumbo prawns succulently fried in ultra light batter and garnished to perfection! Served with tempura sauce and spicy dip, it tastes amazing. The authentic Korean Beef Bulgogi Bowl with Lettuce (BDT 780) is made of thinly sliced marinated beef. This mildly sweet, savoury, smoky, juicy and tender delicious bulgogi is served on sticky rice, with chilli oil and sweet soy sauce.
Loaded with various colourful ingredients, Nagasaki Ramen Bowl (BDT 595) is a hearty and comforting noodle dish that is comprised of boiled egg, chives, tofu, odeng slices, soft turkey bacon slices, and shitake mushroom. Roe California Roll (BDT 365) is a makizushi sushi roll containing shredded sweet crabstick mayo, creamy avocado and crunchy cucumber garnished with tobiko or fish roes for a more elegant presentation.
Volcano Roll (BDT 585) looks like they are about to explode like a volcanic eruption. The crispy battered nori with two tempura lobster shrimp is served with flavourful lava sauces. Torched Salmon Overboard Roll (BDT 1100) has a unique delicious flavour of its own. It is super fresh and healthy. Crabstick and avocado roll with light flame torched salmon sashimi slices with hot spicy sauce flambé is mind blowing.
For a heavy lunch or dinner party one can opt for Sushi Medley (BDT 750) where 20 pieces of salmon nigiri, tuna nigiri, shrimp nigiri, salmon maki, tuna maki, avocado tomago egg wide roll is served. It is a perfect platter for a giant group. Salmon Filet Salad Bowl (BDT 540) is full of healthy fats. Grilled sashimi grade salmon fillet with avocado, capers is served with mixed lettuce with lemon herb dressing. Foodies who likes some punch to their food then this salad is a must try.
Samurai Bento Bowl (BDT 890) is the ultimate nutritious bowl. Soft boil egg, edamame, sashimi salmon and cooked salmon, nori marbled rice, colourful veggies, and lettuce are served with dressing. Sushi Samurai is also offering Sushi Samurai Ramadan Buffet for Iftar and Dinner during the entire month. All you can eat Sushi, Dim Sum, Chinese, Bulgogi and more Sushi at BDT 1790+ for 1 and for 2 persons (BOGO) at BDT 2900+.
Sushi Samurai offers premium quality sushi, combined with an innovative and dynamic cuisine, in a relaxing environment through professional service. Drop by to know more.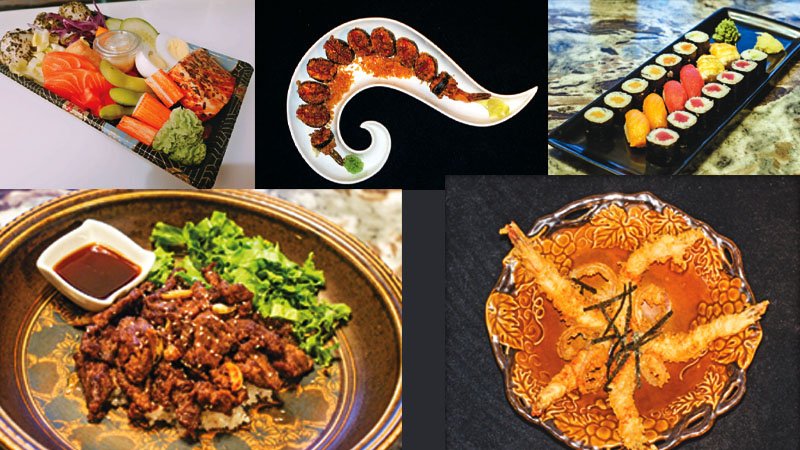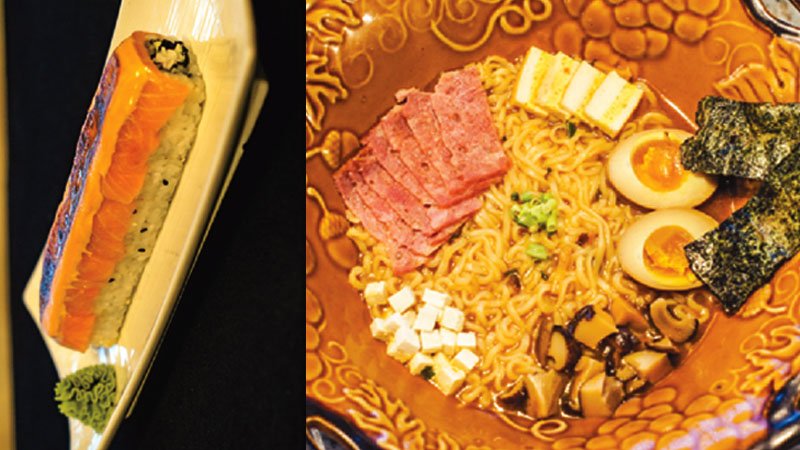 Place: Sushi Samurai, Rd No. 11, Banani, Dhaka 1212
Opening Hours: Sun – Thu (12pm to 10:30pm)
Fri – Sat (12pm to 11:30pm)
Meal for Two: BDT 2000 (approx)