National, Front Page
Genocide Corner at Foreign Service Academy
---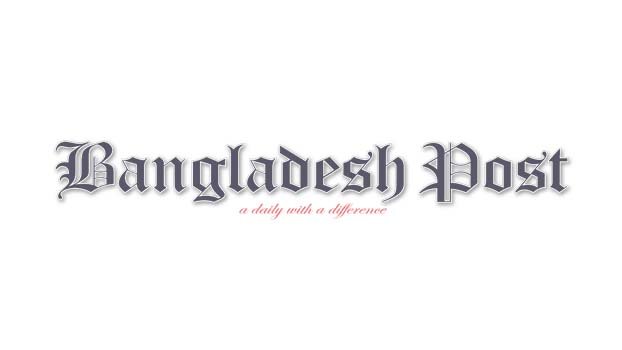 As part of preserving the historic legacy of the glorious war of liberation and remembering three million victims of the 1971 Pakistan genocide, a Genocide Corner or 1971 genocide-torture archive & museum has been opened at National Foreign Service Academy in 'Sugandha' on Bailey Road in the capital.
Foreign Minister Dr. AK Abdul Momen inaugurated the corner during the observance of National Foreign Service Day on Thursday. To mark the day, the minister gave a speech, saying Genocide Corner has been opened to remember the bloodbath and mayhem of the 1971 War that took the lives of innocent people.
In the 1971 genocide in Bangladesh, second-worst following World War II, three million were killed, 200,000 women were raped, 10 million had to take shelter in neighboring India and 30 million were displaced internally, the minister said
The foreign minister said Sugandha has been chosen for the Genocide Corner due to the building's historical perspective. This building was built in 1960 and Queen Elizabeth II stayed in this house. After her departure, this house became the President's House. After Bangladesh's independence, this house became 'Ganobhaban' (People's House), Prime Minister's Office, where Bangabandhu Sheikh Mujibur Rahman discharged his duties for nearly two years (1972-74), the minister said.
On the occasion, Minister Momen remembered Father of the Nation Bangabandhu Sheikh Mujibur Rahman and vowed to build Sonar Bangla in line with the dream of Bangabandhu.
Read More: President for building 'Sonar Bangla' to pay respect to 1971 genocide martyrs
The minister recalled, "On this day in 1971, 48 years ago, Bangladeshi diplomats and staff stationed in Calcutta defying the oppressive and occupation regime of Pakistan took over the Pakistan Deputy High Commissioner's Office and hoisted the Bangladesh national flag atop and thus established the first Bangladesh Mission abroad. Therefore, this day is very significant for the independent and sovereign country of Bangladesh."
"Let us salute those brave souls for their courage and commitment to humanity and democracy," Momen continued.
"On 17 April 1971, the Bangladesh government was officially established in Mujibnagar and on the following day, a group of Bangladeshi diplomats and officials led by Deputy High Commissioner Md Hosen Ali and Third Secretary Anwarul Karim Chowdhury, declared their allegiance to Bangladesh government, and took possession of the premises of the Pakistani Deputy High Commission in Kolkata and declared it 'Bangladesh Diplomatic Mission', which later became 'Bangladesh Foreign Office' in Kolkata," Momen further said.
Read More: Trial of Pakistan for 1971 genocide demanded
He also said, "The other officers who also defected in Calcutta on 18 April 1971 were Third Secretary Kazi Nazrul Islam, and Assistant Press Attaché Maksud Ali." On the occasion, several brave diplomats of that time were also honoured in person and in absentia.