Sports, Cricket
Fizz lights up IPL
---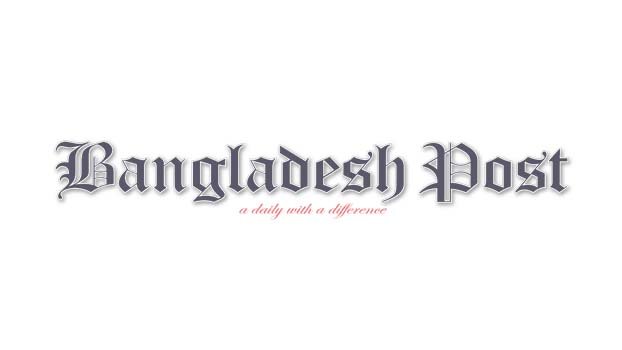 Mustafizur Rahman has an arsenal of lengths, lines, cutters and yorkers at the business end of T20 matches. He seems to come up with altered versions of his variations every delivery. His slower cutter, even when it lands halfway down the pitch, ends up befuddling the batter. Two weeks ago against Punjab Kings, Mustafizur's brilliant 19th over, off which he gave just four runs, proved too much for set batters Nicholas Pooran and Aiden Markram. That the Kings messed up what ought to have been a sure win is a story for another day, but Mustafizur had proved his class in the death overs yet again.
There is literally no visual record or memory of Mustafizur mouthing off against a fielder who has dropped a catch off his bowling, or of him sledging an opponent. And he has bowled in a lot of high-pressure moments for Bangladesh, and in the IPL and BPL. What is the secret to his composure and presence of mind in pressure moments?
Read more: Shakib, Mustafizur in line to get NOC for IPL
"You can't really plan these things. The main focus is always to bowl dot balls," Mustafizur says of that penultimate over against Punjab Kings. "In the 19th over you can't really bowl one type of delivery. You have to mix it up, keep the batsman guessing, whether you are bowling a yorker or a slower ball. The captain knows what I am going to do, and then the field set-up works as a communication between us."
Mustafizur's quality and experience make him the top-ranked bowler in the Royals attack in the absence of Jofra Archer and Ben Stokes, but it's not something he regards as adding pressure to his role.
"I don't see it [being the senior bowler] as an added responsibility. I am basically bowling at stages where I am usually bowling for Bangladesh too. Expectations definitely bring in a bit of pressure, but it's not something that worries me.
"I try to remain calm in difficult situations. I focus on what's in front of me. I won't really think about the over I have just bowled, regardless of whether I have bowled well or not," he says.
In most T20s, Mustafizur bowls two overs up front. "With the new ball, I am mostly trying to bowl seam-up deliveries, with a bit of swing, if it is available," he says. "Variations are limited during the powerplay." It is at the back end of the innings that his full repertoire emerges.
"We have only played in Dubai and Abu Dhabi - I won't say they are great pitches, but nor are they really bad pitches," he says. "It is somewhere in between - on the slower side. Teams getting good starts are reaching 170-180 even, so the starts are important."
Royals' captain Sanju Samson has allowed Mustafizur the freedom to bowl the way he likes, and it is something the bowler has appreciated.
Mustafizur is arguably among the more clear-thinking minds in the modern game, and he makes it a point of passing his knowledge on - to the likes of young Royals fast bowlers Kartik Tyagi and Chetan Sakariya, who have caught the eye in recent seasons. "They want to learn my bowling grips, especially my cutters," he says. "They want to know how I am so normal in pressure situations. They listen to what I have to say."