Country
Fishing festival creates joyous atmosphere in Roul Beel
---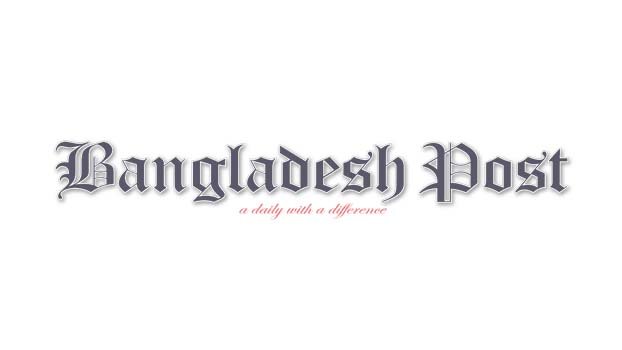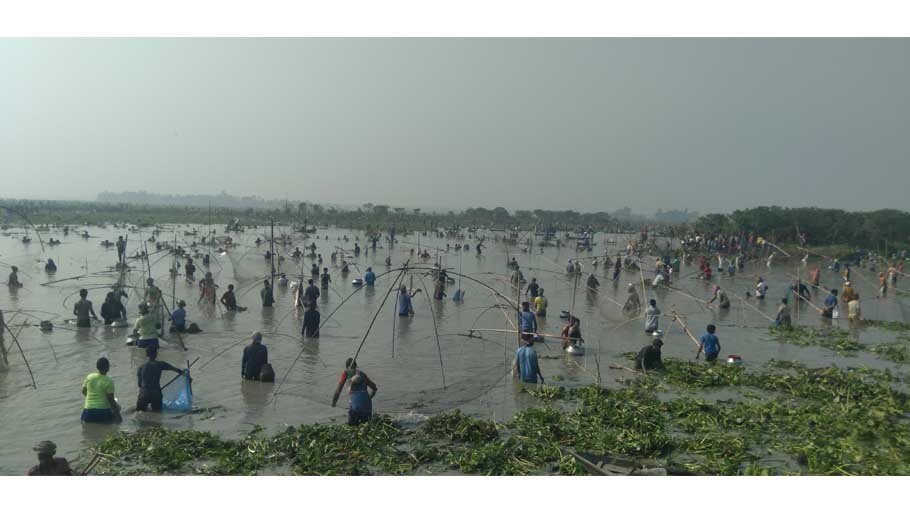 A fishing festival was held at Roul Beel on the border of Chatmohar and Bhangura upazilas of Pabna on Saturday. Every year after the water recedes; such festivals are held in different beels and rivers of Chalanbeel.
Hundreds of amateur fish hunters communicate with each other on their mobile phones and come to this beel with locally made nets and rods. From morning till noon, amateur fish hunters hunted various kinds of fishes.
Thousands of amateur fish hunters from different upazilas of Pabna, Natore, Sirajganj, Bogura and Tangail on Saturday came to fish hunt in Roul Beel. They enjoyed the pleasure of fishing in the cold water.
They were busy fishing with various fishing equipments including khewa nets, push nets, current nets, striped nets, hand poles.
This water body became a gathering place for people of different professions including farmers, fishermen, students, teachers, businessmen, doctors and etc.
It is not a big deal to get fish or not, said amateur fish hunters. Abdur Rahman, Yakub Ali, Anwar Hossain of Atghariar Islampur village, Akkas Ali of Dakshin Naribari village of Gurudaspur in Natore, Abdus Salam of Angaru village of Shahjadpur upazila of Sirajganj and other fishermen who came to fish with polo (handmade busket) said many of them come to Raul Beel fish festival almost every year.
It is difficult to express the joy of fishing in language when it comes to fishing festivals.
"We look forward to this time of year to enjoy fishing," they added.
In this festival, fishing is a team sports, locals added. If someone puts a fish in a polo or a net, others help him to catch the fish.
When the fish is caught in the polo, the fish is caught by inserting the hand into the polo through the mouth of the upper part of the polo, piercing the fish with a sharp iron shackle and tying the nylon thread to the hull.
Fishermen are seen catching several species of fish including Rui, Katla, Ayr, Shol, Boal, Japanese Rui, Silver Carp, Minar Carp, Big Taki. Sometimes they move forward in a spiraling motion while fishing.
Talking to the fish hunters, it has been learned that less fish has been caught in this beel this time.