National, Front Page
First phase of Rohingya relocation completed
---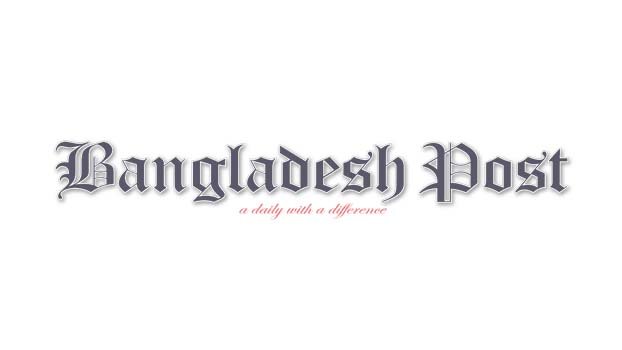 The first phase of Rohingya relocation at Bhashan Char was completed on Friday.
A group of 1642 Rohingyas arrived in Bhasan Char, a newly emerged island in the Bay of Bengal, from the world's largest refugee camp in Cox's Bazar, on Friday afternoon.
On arrival on the island, the Rohingyas expressed satisfaction with the overall environment and management.
A flotilla of seven ships of the Bangladesh Navy carrying Rohingyas from 390 families started at 10.30 am from Patenga of Chattogram. There were also another two ships loaded with bags of supplies for these Rohingyas in the convoy. Several other ships of the Bangladesh Navy, Army, and Coast Guards formed an escort to ensure the security of the Rohingyas.
At around 2.30 pm the ships arrived at Bhashan Char Forward Base of the Navy. Officials of the Bangladesh government and Bangladesh Navy welcomed the Rohingyas with food, water, and medicines. Doctors and health workers checked the temperature of the newcomers on the island.
Navy personnel distributed face masks and sanitisers among the Rohingyas as preventive from the Coronavirus infection. In Bashan Char Rohingyas were taken to warehouses, half-a-kilometer away from the jetties by motor vehicles where a mini transit point was opened.
At the warehouse point, Project Director of Bhashan Char Shelter Project Commodore Abdullah Al Mamun Chowdhury addressed the Rohingyas assuring them of meeting all their basic requirements. They were taken to their respective shelters before sunset.
In a short briefing, Abdullah Al Mamun Chowdhury told reporters, by eliminating all uncertainties, the Bangladesh Government with directions from Prime Minister Sheikh Hasina, has relocated the first batch of Rohingyas smoothly.
"A group of 22 non- governmental organizations (NGOs) has taken responsibility to supply basic humanitarian needs of these Rohingyas in Bhasan Char.
"Here, the Rohingyas have a chance to prosper through farming, Mamun said, and all international agencies including the United Nations should encourage the initiative of the government.
Mohammad Siddik (48) from Kutupalong camp of Cox's Bazar told reporters, "I am very much happy as I see the very nice environment here. In Kutupalong we have no space to live and move. But here we have a good future, I think."
Surat Jamal (65) mother of eight children said, they (officials) assured us that we can cultivate the land, so my family decided to come here. Mohammad Ismail (40) said the situation in the camp is not secure for many gangs who are active right now. So I moved here voluntarily.
In Bhasan Char, the Rohingyas will get ready-made food for seven days. Then they will get their necessary home requirements.