Country
Female workers get dormitory in Mongla EPZ
---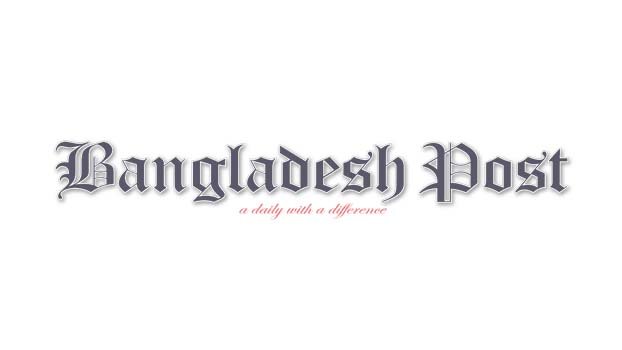 BEPZA Chairman Major General Abul Kalam Mohammad Ziaur Rahman inaugurated the newly constructed dormitory for the accommodation of women workers in Mongla EPZ.
He inaugurated the completed modern dormitory inside EPZ at 9 am on Thursday. EPZ Executive Director Mahbub Ahmed Siddique and Director Muhammad Nazmul Alam along with senior EPZ officials, investors and their representatives were present on the occasion.
Mahbub Ahmed Siddique, executive director of Maingla EPZ, said the four-storey dormitory, which has an area of 64,244 square feet, can accommodate 1,006 workers. Due to the location, Mongla EPZ is far from the town, so there is no accommodation for the workers in the area adjacent to the EPZ. As a result, the workers had to live far away, from where women workers in particular had to suffer. The 33rd meeting of BEPZA Governor Baird chaired by Prime Minister Sheikh Hasina on February 4, 2015 decided to build dormitories for the workers working in EPZ's industrial establishments to live alone or with their families. According to the decision, the construction work of the four-storey dormitory for women workers working in Maingla EPZ started in 2019 and ended this year.
This is the first female labor dormitory built by BEPZA in 6 EPZs of the country. Built on 3.8 acres of land at a cost of Tk 26.28 crore, the dormitory has 128 rooms with modern amenities for the workers to live in. On the ground floor of the dormitory there is a dining room for 500 people, an indie gaming room for entertainment and a TV room. Each of the 2nd to 4th floors has a prayer room / community space and 2 day-care rooms. There are 5 stairs for easy lifting of workers. In addition to regular connections for uninterrupted power supply, there is a generator and potable water supply for the workers. In addition to security guards, CCTV surveillance is in place to ensure round-the-clock security and adequate manpower have been deployed to ensure other services.
It is to be noted that Mongla EPZ was established in 1996 by a far-sighted decision of the Prime Minister for the balanced development of the country through socio-economic development. Established on 303 acres of land, the EPZ has 254 industrial plots, most of which have already been allotted to investors. At present, 34 companies are producing in Mongla EPZ and 6 companies are waiting to start production.
Investors from Bangladesh, Japan, China, South Korea, India, the United States and Thailand have invested about 100 million. About 900 million worth of goods have been exported from Mongla EPZ so far. At present there are 8,150 Bangladeshi workers.
Mongla EPZ manufactures a wide range of products including manicure heads, wigs, marble columns, marble tiles, tents, surgical gowns, luggage and travel bags, car seat heaters, cigarettes and cigars, crockery items, lighters, jute yarn and bags, garments accessories.