Country
Farmers in northern districts busy planting Aush seedling
---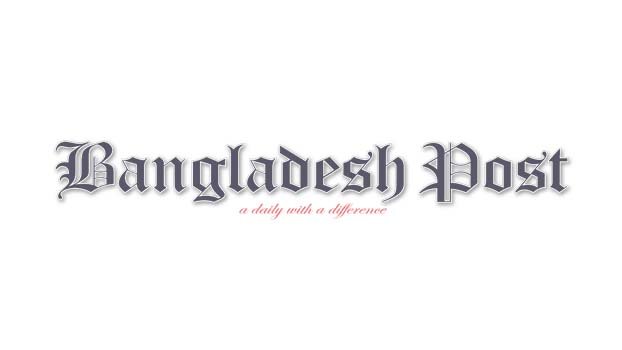 'I want to plant Aush paddy this time. Whatever the yield, there will be losses in paddy cultivation. But what is the benefit of leaving the land without cultivating? '
Nayan Mia, a farmer from Navnidas village in Gangachara upazila of Rangpur, said this while preparing land for planting rice seedlings after potato extraction, even though the Boro cultivation period is over. Even though the planting of Boro paddy seedlings has ended, the farmers in the northern districts are worried that the burden of losses in Boro cultivation will increase this year due to various problems including irrigation crisis. Even after harvesting various crops from the fields including potatoes and tobacco, they are inclined to cultivate Aush without leaving the land vacant.
According to the Department of Agriculture, Boro is a winter season crop. Last March 15 was the last time of Boro paddy farming. After that timeline, wheat, potato, mustard and tobacco have been uprooted, the seedlings that are being planted in that land will be considered as seedlings of Kharif-1 season. Boro has been cultivated in five lakh five thousand 235 hectares of land in five districts of Rangpur agricultural region this season. It is expected to produce more than 2.3 million metric tonnes of rice.
It can be seen that the farmers are busy in taking care of the pre-planted fields before the planting of Boro paddy seedlings is completed. Although they have planted saplings with great difficulty, they are worried about irrigation due to increase in fuel oil prices.
Boro farmer Saju Mia of Shahidbagh area of Kaunia upazila said, "Although the yield is high, the cost of Boro farming is very high." But there is no good price for paddy! "Said Osman Ali, a Boro paddy farmer from Kishamat Habu village in Gajghanta union of Gangachara upazila.
On top of that, if the production is less in the irrigation crisis, the farmers will have to die without eating. Shamser Ali, a Boro paddy farmer from Navnidas village, said the cost of irrigating the land was almost double this year as compared to last year due to rising fuel prices. He said, 'I have fallen into disrepair by planting saplings. Now I can't even irrigate properly.
Water is being charged at Tk 100 per hour for shallow machine. On the other hand, the Boro fields planted in the field are dark green in color.
Farmers are planting Aush saplings after picking up late planted potatoes and tobacco. Abul Kashem and Abdur Rahman of Uttam area of Rangpur city said, "We are planting saplings seeing that the land is vacant."
Talking to the farmers, it is learned that the cost of cultivating one bigha of land in Boro this year will be at least 12,600 Tk. This includes 500 Tk for making seedbed with seeds, 1000 Tk for land preparation, 1000 Tk for planting seedlings, 1,500 Tk for chemical fertilizer, 1,500 Tk for weeding cost, 2,000 Tk for irrigation, 500 Tk for pesticides, 500 Tk for dung manure.
One thousand Tk for cutting, one thousand two hundred Tk for threshing and transportation and two thousand Tk for land rent. According to the farmers, the average yield per bigha of land is 18 maunds, but at the beginning of the season it is 800 maunds which is worth 10,600 Tk. This will result in a loss of Tk 1,900 per bigha of paddy production.
Meanwhile, sources in the Rangpur Regional Office of the Department of Agricultural Extension said that the target for Boro cultivation was set on five lakh three thousand 550 hectares of land in the Rangpur agricultural area this season. Of these, 61,550 hectares are in Nilphamari, 1,30,950 hectares in Rangpur, 1,26,745 hectares in Gaibandha, 1,15,555 hectares in Kurigram and 48,650 hectares in Lalmonirhat district.
The production target is 22 lakh seven thousand 132 metric tons of rice. However, till the last day of cultivation till March 15, Boro has been cultivated in about five lakh five thousand 235 hectares of land. Sources also said that planting of planted Aush has started in Kharif-1 season from March 15.