National
Farmers harvest half-ripe paddy
---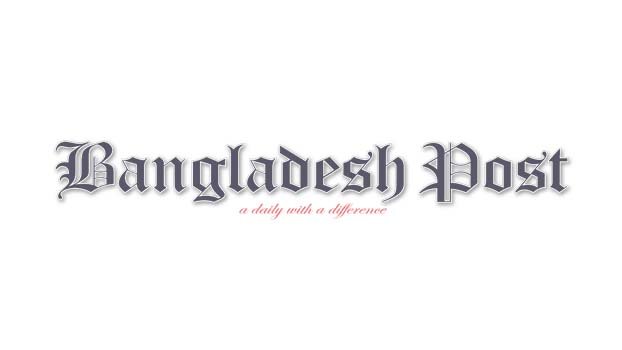 Paddy farmers across the country have started suffering from acute shortage of farm labour to harvest their hard-earned produce as the fear of storm and lack of public transport, triggered by the ongoing shutdown to rein in coronavirus, has confined labourers to their homes.
Farmers in Chatmohar upazila of Pabna are harvesting half-ripe Boro paddy amid fears of Kal Baishakhi storm, hailstorm and coronavirus. Despite the risk of crop failure, farmers have already started harvesting semi-ripe paddy from relatively low lands. Farmers are cutting paddy in Boilmari, Khalishagari and surrounding areas of the upazila.
Meanwhile, there has been a labour crisis for harvesting paddy. If natural calamities and labour crisis continue, the dream of the farmer will turn into a nightmare. In addition to local and Ufshi, hybrid rice has been planted.
According to the Department of Agricultural Extension (DAE), different varieties of Boro paddy have been cultivated in 9,650 hectares of land this year. Last year, it was cultivated in 9,865 hectares of land.
Less paddy has been cultivated in 215 hectares of land this season. In Chatmohar, local varieties like Bridhan-28, Bridhan-29, Miniket, Janak Raj, SL-6 and Saita and Kalo Boro are cultivated. Among them, Saita, Black Boro Omnicate paddy has started to be harvested. The yield of paddy is also getting better.
This time the farmer has planted bumper crop by planting hybrid rice. Due to the planned cultivation of two hybrid rice varieties called 'Tej' and 'Super Rice', the yield per acre has been 105 maund. The yield of local and Ufshi varieties is 70 maund per acre. Hybrid paddy has been planted in 450 hectares of land in the upazila.
Rezaul Karim, a farmer from Dhankunia village in the upazila, said he has cultivated Boro paddy on 6 bighas of low land. About one foot of water has accumulated in the land due to rain. He is cutting half-ripe paddy for fear that it may sink if the rains continue.
Liton Mandal, a farmer from the same village, said, he has planted Boro paddy on ten bighas of land this season. Due to the high price of saplings this year, saplings cost around Tk 4,000 per bigha of land.
The cost of cultivating the land has been one thousand taka. The cost of planting is Tk 1,800. The cost of TSP potash urea fertilizer is around Tk 1,400. Weeding has cost about TK 1,500.
About TK 300 has to be paid for pesticides and about Tk 3,100 per bigha for cutting paddy. It costs around Tk 600 to transport the rice home. Straw of one and a half to two thousand taka is being found in every bigha of land. As a result, the profit of the farmer by planting boro is about two and a half to three thousand taka.
Upazila Agriculture Officer Krishibid AA Masum Billah said that if there is no natural calamity, the farmer will be able to harvest the crop well. If the market price is higher, the farmer will benefit.