National
Farmers benefiting from high-yield variety of banana in Ishwardi
---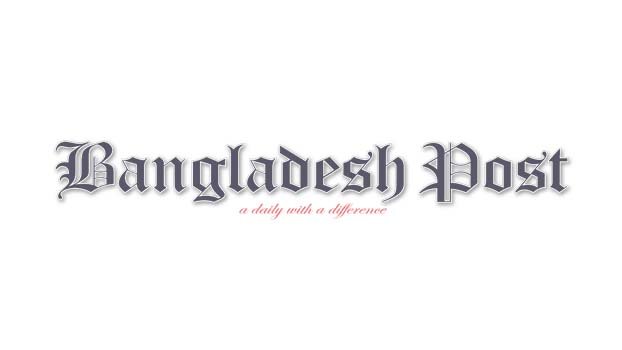 Being profitable and cost-effective, farmers of Ishwardi upazila in Pabna are now being increasingly inclined to cultivate the High Yield Variety of banana.
Banana is a perennial fruit which requires less investment cost and less labour to cultivate. Moreover, the fruit has a steady demand all across the country with a satisfactory selling price.
A large number of banana farmers of the upazila is learnt to become self-reliant and economically solvent to adopting banana farming.
Local Agriculture Officials and the Banana cultivators informed, many farmers of the upazila are now adopting banana farming by abandoning vegetable farming because the banana brings more profit from a small investment and labour.
According to Agriculture Office sources in Ishwardi, banana has been cultivated on 1,730 hectares of land of the upazila this year. The fertile, raised land of Ishurdi is specially suitable for banana farming. The cultivation of banana is increasing day by day in the upazila, sources added.
Banana farmers informed within 9 to 11 months of transplanting, banana becomes ready for harvesting. More than 800 to 900 saplings of banana can be cultivated in an acre of land. Among various varieties, Sabri and Green varieties of banana are mostly cultivated in the upazila. Farmers needed to apply bio-fertiliser and irrigate the land-only two-time a year. Bananas produced in Ishwardi are supplied to the various district of Dhaka,Rajshahi, Khulna and Barishal.
Hasanuzzaman, a farmer of Laxmikunda union of Ishurdi informed, the soil of Laxmikunda union is very suitable for banana cultivation. H added, he has cultivated banana on some 27 acres of land and it costs him Taka 70,000 to 80,000 to cultivate banana on an acre of land. 800 to 900 clusters of banana is produced in an acre of land the market price of which is nearly Taka 150,000.
He said, being risk-free, farmers are being increasingly interested to cultivate banana in their land.
Upazila Agriculture Officer Abdul Latif said the soil of Ishwardi is suitable for the production of banana and other vegetables. Moreover, the demand for banana among people of the country is increasing day to day.
Ripened banana consumption helps to digest food, causes weight loss, controls blood sugar in the blood and increases the effectiveness of the kidneys.