National
Family rejects report of PBI in Raudha murder case
---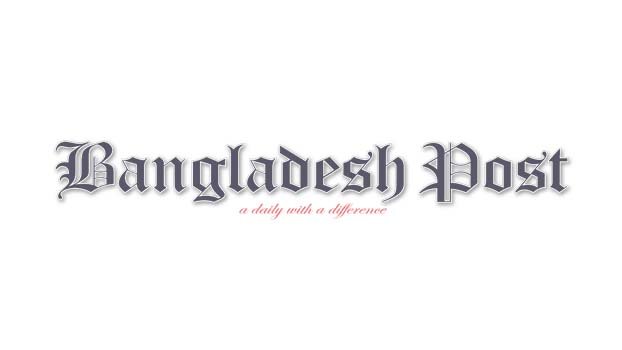 Family members of Raudha Athif, a student of Islami Bank Medical College, Rajshahi and Model of Maldives who died mysteriously at her dormitory, have rejected the Investigation Report on her death by the Police Bureau of Investigation(PBI), informed Dr. Mohammad Athif, father of the victim while talking to the journalists at Rajshahi Press club on Thursday noon.
While talking to the journalists Dr. Mohammad Athif said, no neutral investigation of the case was conducted. He claimed that his daughter was murdered and demanded trial and exemplary punishment of the killer(s) of her daughter. He also demanded a high level investigation to unearth the mystery of murder of her daughter Raudha.
It is learnt on March-29, 2017, police recovered dead body of Raudha Athif (22), a second year MBBS student of Islami Bank Medical College, from her room of the college dormitory. Raudha, a citizen and Model of the Maldives was pursuing her MBBS course at Islami Bank Medical College at Naodapara in Rajshahi.
Authorities of IBMC, Rajsahi, filed a case of unnatural death with the Shah Makhdum police station the same day she died. After performing the postmortem, dead body of Raudha was buried in Rajshahi in presence of her family members. On April-10, same year, Dr. Mohammd Athif, father of Raudha filed a murder case with the court in Rajshahi alleging Raudha's classmate Sirat Parvin Mahmud(21), a resident of Indian administered Kashmir, as the only accused. But Sirat was not arrested but the court imposed a ban on her leaving this country . On April-14, the case was handed over from Shah Makhdum police station to the CID.
In accordance with the claim of Dr. Athif, the case was handed over to PBI on December-23,2017 and a second time post mortem of the dead body was conducted after exhuming the body from the grave. The postmortem report once again mentioned Raudha was killed by hanging with a rope around her neck. No one was accused in the case in the PBI report. Aftrwards, two police officials from the Maldives arrived in Rajshahi for further investigation.
On May 18, Saidur rahman, Sub-Inspector of PBI and Investigation Officer of the case submitted the Final Report of the case to the court of Rajshahi Metropolitan Magistrate and on May-29, the court accepted the report. The report mentioned, the Maldive's model, IBMC student Raudha Athif had committed suicide.
Meanwhile, the IBMC authorities also formed an Investigation Committee to enquire into the incidents of death of Raudha where the committee members also mentioned that Raudha died as a result of suicide. Still, Dr. Mohammad Athif, father of Raudha is claiming Raudha did not commit suicide rather her daughter was murdered.