All Section, City
Emphasis on cyber security to ensure Digital Bangladesh
Cyber ​​Digital Transformation Summit-2022 held in Dhaka
---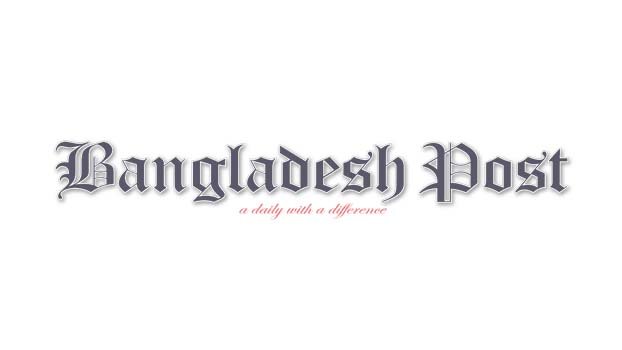 Maruf Ahmed, president of Bangladesh chapter at Information Systems Security Association (ISSA), and other speakers at an event in Dhaka have emphasized on cyber security to ensure sustainability of Digital Bangladesh.
Speaking on the occasion, Maruf Ahmed highlighted the cyber security issue in the Bangladesh perspective. "Cyber security is very important in the context of Digital Bangladesh. However, global cyber security awareness and cyber-resilience knowledge are updating every moment. Those working on cyber security in public and private institutions in our country should be updated with knowledge and information in this regard," he said.
Maruf Ahmed delivered the welcome speech at the inaugural session of the 'Cyber Digital Transformation Summit-2022' held at Hotel Sheraton at Banani in the capital on July 24. The Information Systems Security Association (ISSA) arranged the daylong summit with the theme 'Emerging Stronger to Reduce Cyber Risk in the Age of 4IR'.
Cyber security experts from home and abroad presented eight articles on cyber digital transformation at the summit. About 100 professionals participated in the summit.
The organisers hoped that the professionals working in government and private organisations will be enriched through increasing their awareness of cyber security and knowledge of cyber-resilience by participating in the summit.
Md. Abdul Halim, commissioner at the Bangladesh Securities and Exchange Commission (BSEC), Selim R.F. Hossain, chairman of Association of Bankers, Bangladesh (ABB) were present at the event as special guests.
The cyber security experts in the summit presented the articles-- 'Skill Development to Cyber Resilience', 'Security Automation for the Digital Journey in the Era of Fourth IR, 'Cyber Security Form the Regulatory Perspective', 'Building Cyber Resilience Leveraging Information Threat Sharing', 'Improve SOC Efficiency and Comply Swift CSCF, PCI DSS, ISMS with the Next-Gen SIEM/SOAR', 'Why Should Privileged Access Management Be the #1 Priority', 'Accelerating Digital Transformation in the Age of Fourth IR' and 'Are You Prepared for the Next Attack'.
ISSA is a non-profit international organisation that includes cyber security professionals from around the world. The platform organises publications, forums, webcasts and conferences related to the cyber security industry in various countries around the world. The Bangladesh chapter of the international organisation is working on the cyber security of the country with the professionals of this sector under the leadership of Maruf Ahmed, an expert on information and technology.