National, Front Page
Economy buoyant before fests
---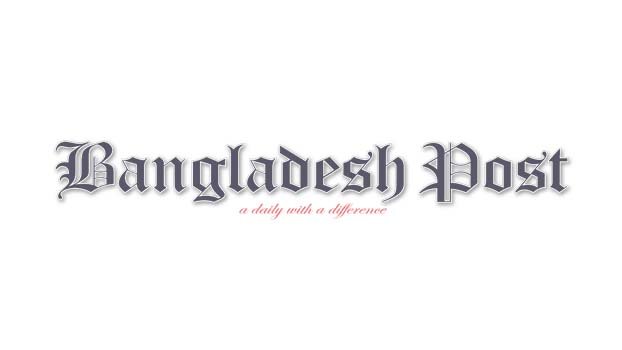 Traders are happy as sales are booming ahead of the two major festivals, Pahela Baishakh and Eid-ul-Fitr, after the Covid-19 recession.
The Pohela Baishakh-related trade was very low in the last two years due to the rise of Coronavirus cases in the country.
However, preparations for the traditional Mangal Shobhajatra were continuing on the Dhaka University premises.
Vendors have also set up stalls for selling a plenty of products on the occasion of Pahela Baishakh. However, the traders are calling the ongoing sales satisfactory during Ramadan after the pandemic stress.
Various makeshift stalls consisting of Kula, Dheki, Pakha and other traditional stuff of Bengali culture, were set up in many areas of the capital including Dhaka University, Doyel Chattar, New Market and Aziz Super Market areas.
Abdur Rahman, a street vendor, said, "This time we have been earning more than that of the last two years. However, we hope to do better business this season. We could hardly make any profit in last couple of years due to the pandemic. Now, the sales are good."
Officials of some multinational companies have come to the makeshift stalls at Doyel Chottor in the capital to buy some products made of bamboo, cane and soil to decorate their corporate offices.
A corporate official Mosaraf Hossain said folk materials are needed to bring an aesthetic look to the office.
Iqbal Hasan, a trader of Aziz Super Market, said sales are good this time as two festivals are ahead. He also said that they had collected different types of product focusing the festivals, Pahela Baishakh and Eid-ul-Fitr.
Md Helal Uddin, President of Bangladesh Shop Owners Association, told Bangladesh Post, "This time Baishakh falls in Ramadan. In that case, there will not be much trade. Tk 500-Tk 700 crore can be traded this month as Eid is also coming soon."
However, there are no exact statistics on how much money is traded in Baishakh. According to business leaders and economists, New Year's business is of around thousands of crore of Taka across the country. The buyers are inclined to buy local products during Baishakh. Therefore, the rural economy became quite strong centering the Baishakh sales," he mentioned.
Binayak Sen, Director General (DG) of Bangladesh Institute of Development Studies (BIDS), said that the country's economy recovered in Baishakh as it is a traditional festival.
"However, we have not yet done research on how much money is traded in Baishakh," he mentioned.
He also said that the issue of 'Halkhata' is closely linked with Pahela Baishakh. In 'Halkhata', merchants feed buyers and customers sweet and food, he said, adding that new accounts are opened after closing the old accounts with collection of dues.
"However, the splendor of 'Halkhata' has faded. Even then there is the practice of feeding sweets. Nowadays banks and corporates keep sweets as New Year gifts to customers," he mentioned.
However, many people visit Cox's Bazar, Bandarban, Khagrachhari, Rangamati and Sylhet on New Year with family or friends. As a result, there is also good business in the tourism and transport sectors.
Traders say they have arranged new clothes for the buyers. They are satisfied with the Eid and Baishakh.
The buyers also feel comfortable as they can come to market and shop in peace.
After visiting several shopping malls of the capital it was observed that people thronged the malls to buy dresses and other essentials for themselves and their family members. The customers also expressed their satisfaction over the arrival of new dresses and reasonable prices.