National, Front Page
EC totally independent in holding election: PM
---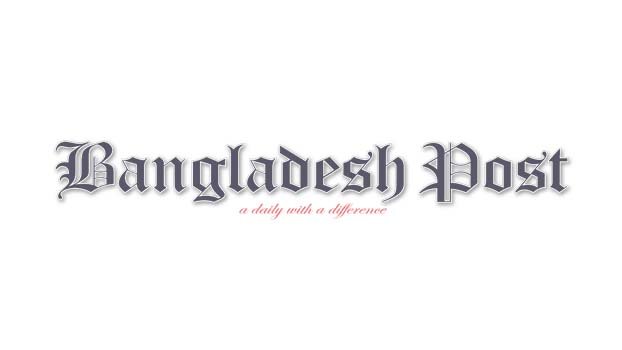 Prime Minister Sheikh Hasina on Sunday said the Election Commission (EC) is totally independent in holding the next general election as the visiting UK's Minister of State (Indo-Pacific) of Foreign Commonwealth and Development Office (FCDO) Anne-Marie Trevelyan called on her.
"The EC is totally independent. It will conduct the election," Prime Minister's Press Secretary Ihsanul Karim quoted her as saying in a media briefing after the meeting at Ganabhaban in the capital.
According to Karim, during the meeting, they discussed different issues including election, Rohingya, Bangladesh's economic development, Covid-19 pandemic and post-Covid situation.
About the next general election, the Prime Minister said Bangladesh follows the Westminster-type democracy.
"Our main goal is the welfare of the people," she said.
Regarding the freedom of expression, Sheikh Hasina said the media enjoys total freedom here.
Once there was only one television channel in the country but her government opened television channels for the private sector, she said.
Now, there are 24 private TV channels and more TV channels are in the pipeline, she added.
The UK's Indo Pacific Minister of state said the next stage of development is very important for Bangladesh on the way of its graduation from the member of a least developed country (LDC).
Trevelyan said she visited the Rohingya camps in Cox's Bazar and appreciated Bangladesh and Sheikh Hasina for providing shelter to the forcibly displaced Myanmar nationals.
She also praised the administration for handling the recent fire incident in the Rohingya camp in a nice manner.
In this regard, the Premier said huge new babies are born in the forcibly displaced Rohingya community every year, intensifying the burden further on Bangladesh.
Mentioning that the Covid-19 pandemic affected the whole world, she said Bangladesh emphasized growing more food and took steps accordingly.
Ambassador-at-Large Mohammad Ziauddin, Prime Minister's Office (PMO) Secretary Mohammad Salahuddin and UK High Commissioner to Bangladesh Robert Chatterton Dickson were present.