Country
Durga Puja preparation progressing fast
---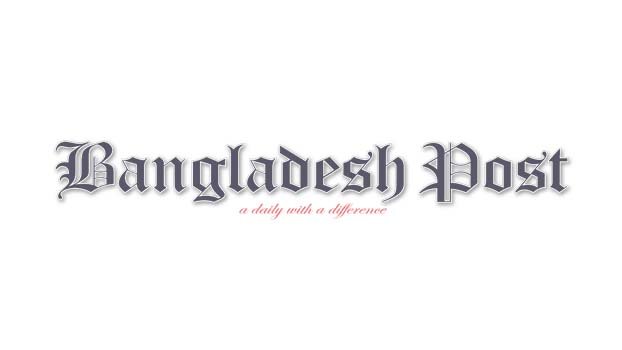 All sorts of preparations for peaceful celebration of Durga Puja, the largest religious festival of the Bengali Hindu community, are progressing fast in Kishoreganj district.
The celebration of five-day 'Sharodiya Durga Utsab' will begin on October 11 and conclude on October 15 through the immersion of idols in the rivers and ponds.
Round about 290 artisans and idol-makers locally known as pauls are passing busy time for making idols of the Goddess Durga.
Read more: Durga Puja knocking on the door
Bangladesh Puja UdjaponParisad, Kishoreganj Unit President Advocate Bhupendra Bhowmic Dulon said that, a total of 402 Puja Mandaps would be set up in the Kishoreganj district. 380 Puja will be performed in 13 upazilas of the district including 22 in private. 52 puja Mandaps in Kishoreganj Sadar upazila, 12 in Karimganj upazila, 13 in Pakundia upazila, 14 in Hossainpur upazila, 30 in Katiadi upazila, 68 in Bajitpur upazila, 33 in Kuliarchar upazila, 19 in Bhairab upazila, 35 in Itna upazila, 19 in Mithamoin upazila, 48 in Austagram upazila, 21 in Nikli upazila and16 Puja Mandaps in Tarail upazila will be held.
While visiting the largest Kalibari Puja Mandap at Kishoreganj Sadar,it can be seen that artisans in the Mandap are spending busy time painting the images of deities to make the idols look more attractive to the devotees and the visitors.
Police Super Md Mashrukur Rahman Khaled said that authorities have already taken adequate security measures for smooth celebration of Durga Puja.
Read more: Artisans passing busy time in making idols for Durga Puja
"We have started collection of information about Puja Mandaps from our thirteen police stations in the district."
Deputy Commissioner Moha­mmad Shamim Alam said that, on the occasion of Durga Puja, additional security measures are being taken in all the Puja Mandaps and arrangements have been made to celebrate the puja while maintaining social distance.
They have taken measures for ensuring tight security, uninterrupted supply of electricity to all Puja Mandaps and smooth traffic management for peaceful celebration of Puja at that time.