National, Back Page
DU students block Shahbagh seeking rescheduling of city polls
---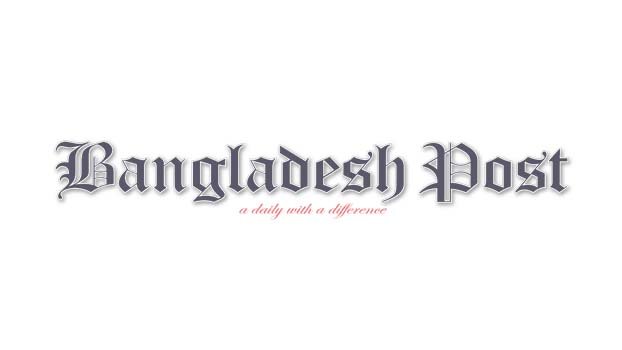 A section of Dhaka University students blocked the Shahbagh intersection in the city on Tuesday afternoon demanding rescheduling of the polls to the two Dhaka city corporations billed for January 30. Hundreds of students from Dhaka University (DU) have blockaded the Shahbagh intersection from around 5pm Tuesday, just three hours after the High Court has turned down a writ petition seeking its directive to defer the elections to the two Dhaka city corporations as it coincides with the Saraswati Puja of the Hindu community. The blockade caused severe traffic gridlock around the area.
Protesting students announced to block the Election Commission (EC) building if their demand is not met by noon (12pm) today. They made this announcement before withdrawing their blockade at the Shahbagh intersection. One of the conveners of the protest, Jagannath Hall Vice president (VP) Utpal Das told Bangladesh Post, "we can't observe election and Puja at the same time, if our demand of rescheduling of election dates are not met before 12 pm Wednesday, we will blockade election commission building,"
"The students in Dhaka would not be able to celebrate Saraswati puja smoothly as the city corporations will use these educational institutions as polling centers during the election, so the election date should be changed, he said. The court passed the order considering the progress in the election process and the Secondary School Certificate (SSC) examinations scheduled to take place on February 2.
On January 6, Advocate Ashoke Kumar Ghosh, a Supreme Court lawyer, filed the writ seeking its directive to defer the polls as Saraswati Puja, one of the biggest religious festivals of the Hindu community, will be celebrated across Bangladesh on the day. On December 22 last year, Chief Election Commissioner KM Nurul Huda announced the election schedule for the polls to DNCC and DSCC fixing January 30 as the voting date.
Meanwhile, Saraswati Puja, will be celebrated across Bangladesh on the same day as per the decision of a meeting of the Puja Committee at Dhakeshwari Temple on January 3.