All Section, City
Don't pay heed to anti-national rumours: Dipu Moni
---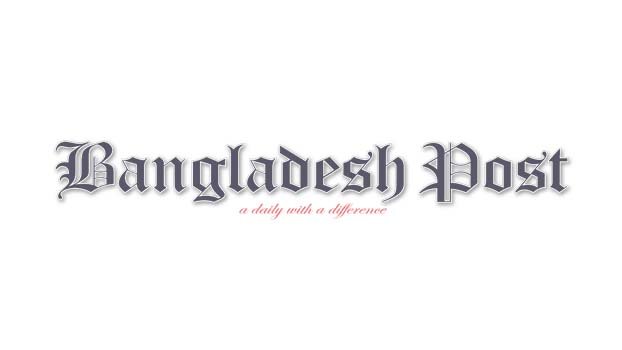 Minister of Education Dr Dipu Moni said that due to the Ukraine war, there has been a global oil crisis and the price has increased. As a result, there are problems all over the world. But no rumor should be spread about it and if anyone spreads rumours, it should not be paid any attention to.
She said these things in the speech of the chief guest at the honoring ceremony of brave freedom fighters and meritorious people organized at Dhangara High School ground of Raiganj Upazila of Sirajganj on Wednesday evening.
Raiganj Upazila Awami League and social organization Agrasar organized this event.
The Education Minister said that in the grasslands of Padma-Meghna and Yamuna, where solar power cannot be used properly, we have drained electricity through the river bed. So no rumor about any matter including load shedding can be listened to.
Stating that a group is trying to achieve their interests through communal incitement, the Education Minister said that in Sheikh Hasina's country, it will not be accepted that anyone will attack people of other religions and give communal incitement. I as a Muslim will not remain silent when someone attacks a Hindu or a person of another religion, I will and must protest it.
Holding the hand of Sheikh Hasina, Bangladesh is now self-sufficient in all areas starting from education, health, communication, he said, I moved from Dhaka to Raiganj in just 3 hours. The development of communication system is Sheikh Hasina's contribution. Sheikh Hasina's contribution is that mothers and sisters and elders of the village are receiving medical care at the community clinic nearby.
The education minister said that since Bangabandhu's daughter Sheikh Hasina came to power, the spirit of liberation war has taken a new form in Bangladesh. Sheikh Hasina is a man of words, she does what she says. Padma Bridge is a shining example.
Referring to Padma Setu, it is not only our achievement, it is our struggle for existence, Dipu Moni said, those who said that Padma Setu will not happen, they do not say anything today. Sheikh Hasina showed them how to build the Padma Bridge.
General Secretary of Raiganj Upazila Awami League Abul Kalam Azad Hriday and president of Raiganj Upazila Awami League Abdul Hadi Almaji Jinnah spoke as a special guest in the event, health and population affairs secretary of Bangladesh Awami League Dr. Rokeya Sultana, Member of the Central Committee Sirajganj-6 (Shahzadpur) Member of Parliament Marina Jahan Kavita, President of Sirajganj District Awami League Bir Muktijoddha Advocate KM Hossain Ali Hasan, General Secretary Md. Abdus Samad Talukdar, Member of Parliament of Sirajganj-3 Constituency Dr. Md. Abdul Aziz, Member of Parliament of Sirajganj-2 Constituency Dr. Habibe Millat Munna, Member of Parliament of Sirajganj-1 Constituency, Engineer Tanvir Shakeel Joy, National University Vice-Chancellor Professor Dr. Md. Moshiur Rahman, Chairman of Raiganj Upazila Parishad, Advocate Imrul Hossain Talukdar Imon, former vice-president of district Awami League and president of Chamber of Commerce, veteran freedom fighter Abu Yusuf Surya, president of social organization Agrasar. Md. Rafiqul Islam and others.
Municipal mayor Abdullah Al Pathan, leaders of various police stations and unions Awami League, UP chairman and leaders of various levels of Awami League and organizations and heads and students of various educational institutions were also present at this time.