National, Back Page
DNCC starts drive against encroachers
---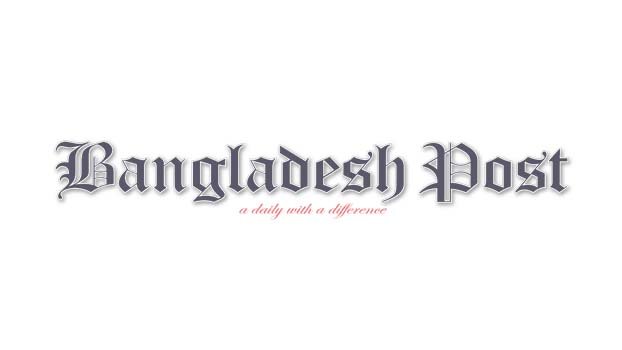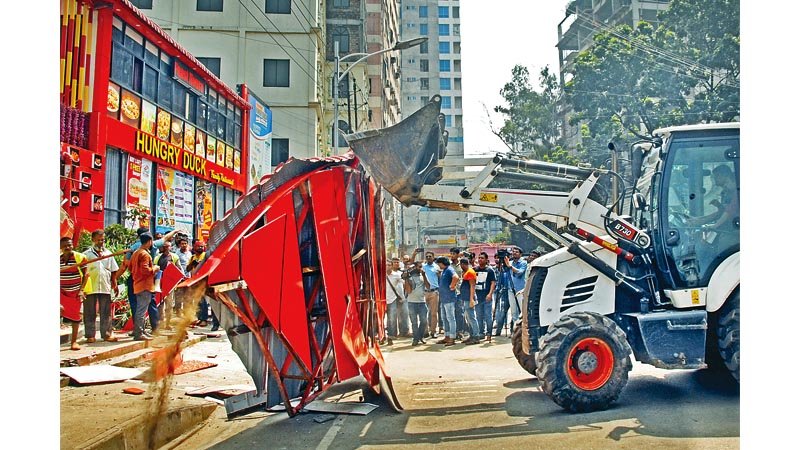 The Dhaka North City Corporation (DNCC) on Sunday started drive against encroachers at city's Uttara area in order to free roads and footpaths. The eviction drive started from Sonargaon Janapath Road in the morning where DNCC Mayor Atiqul Islam joined around 1pm. A number of structures that encroached walkways were demolished on the first day of the initiative.
DNCC removed more than 300 illegal infrastructures including makeshift shops, shed and stairs at different areas including Sonargaon Janapath Road, Rabindra Sarani, Maskot Plaza and Garib Newaz Avenue. During the drive, the DNCC mobile court has sentenced a man three months jail for impeding government works. Another person was given seven-day jail sentence for encroaching footpath by erecting a makeshift shop.
Besides, it also fined a total of Tk 3 lakh to two institutions for illegally occupying footpaths. Around 1 pm, the authorities razed down the gate, entrance and stairs to the first floor of the 'Hungry Duck' restaurant in Uttara's Sector 3. The mobile court also tore down the makeshift offices of Jubo League and Swechchhasebak League erected over a walkway.
DNCC workers removed the illegal structures using bulldozer. The mayor said, "We do not want to see any illegal infrastructure. We will continue our drive until whole Uttora is freed from illegal encroachment."