City
DNCC conducts eviction drive in Mirpur
---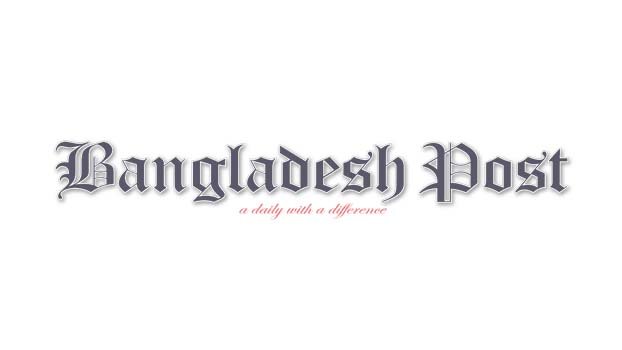 The illegally occupied sidewalk on Hemayet Uddin Bir Bikram Road in the Mirpur area was vacated within 30 minutes in a surprise operation led by Dhaka North City Corporation (DNCC) Mayor Atiqul Islam. Meanwhile, the illegally constructed Rainkhola Bazaar next to the sidewalk was also demolished.
On Thursday morning, officials of DNCC conducted this operation. Chief Health Officer of DNCC Brigadier General Md. Jobaidur Rahman, Chief Engineer Brigadier General Md Amirul Islam and Councilor of Ward No 7 Tafazzal Hossain Tenu and Councilor of Ward No 8 Abul Qasim Mollah Akash were present on the occasion.
On the occasion of New Year, DNCC Mayor Atiqul Islam embarked on mosquito eradication activities, clean-up activities and eviction of illegal installations. He also visited Mirpur area on Wednesday and ordered a case and fines against several homeowners and shopkeepers for illegally placing bricks, sand and other construction materials on the road.
Mayor Atiqul Islam was returning from Mirpur after inspecting the mosquito eradication activities. Suddenly he came to the notice of the raw market established by occupying the sidewalk on the side of the road. He immediately stopped the car and wanted to know the reason for placing the market on the sidewalk.
As he did not get any reply, he immediately ordered to vacate the sidewalk. City Corporation workers arrived and removed the shops within 30 minutes, leaving the sidewalk open to traffic.
At that time, the local residents came and made various complaints against the Rainkhola market, which was permanently built on the sidewalk. No one was able to show the market permit. Immediately Mayor Md. Atiqul Islam ordered to demolish it.The DNCC mayor said of the campaign, "The sidewalks have been built so that ordinary people can walk." But the sidewalk was occupied by the raw market. People are forced to leave the sidewalk and walk on the main road. It could lead to a major accident at any time. '
At the time, he said of the illegally established market, "the city corporation will not give any valid notice to anyone for illegal occupation." The DNCC will run at its own pace. '
Earlier, the DNCC mayor visited the National Botanical Park next to the zoo to see the mosquito eradication activities. At this time, he visited the ponds of the garden and expressed his displeasure after seeing the real picture of it. At that time, he asked the director of the park on his mobile phone to clean the pond within the next 7 days. He said he would visit the place again after seven days.