All Section, Education & Culture
Campus News
DIU hosts startup competition 'Get in the Ring 2019-2020'
---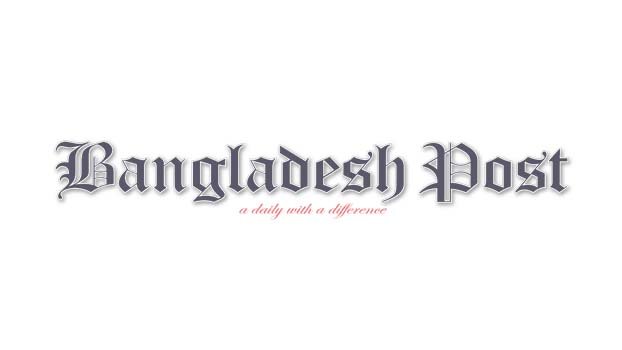 National Final of 'Get In the Ring 2019-2020' Bangladesh chapter, a global startup competition in Dhaka began in the country from Saturday. Daffodil International University (DIU) will host the Bangladesh National Final of Get In The Ring (GITR) for the first time in the country.
DIU is hosting the third season of Get in the Ring 2019-2020, Bangladesh along with Friedrich Naumann Foundation and Bengal Media Corporation Limited (RTV) as organizing partner while Bangladesh Venture Capital Ltd as investment partner and Skill Jobs as grooming partner. This year, the 6th edition is aiming to see finals take place in more than 150 countries world-wide. Bangladesh is one of them. Now, DIU, where more than 28,000 students are currently studying is the only exclusive licensee of GITR to organize in Bangladesh.
All these were informed at the "Meet the Press" held on Saturday at Johur Hossain Chowdhury Hall at National Press Club, Dhaka. Professor Dr Yousuf Mahabubul Islam, vice chancellor (VC) of DIU upholds the details of global startup competition 'GITR 2019-2020' at the press conference. The 'Meet the Press' was also addressed by Syed Shabab Ali Arzii, assistant general manager (programme), Md Omar Mostafiz, programme executive, Friedrich Naumann, Foundation for Freedom (FNF), Md Anowar Habib Kazal, senior assistant director, Public Relations and Rashedul Islam, lecturer, Department of Journalism and Mass Communication of DIU.
It was informed in the press conference that to participate in the competition one will have to complete registration process through online at free of cost. The registration will be continued up to 27 August, 2019. The grooming session and primary selection round will be held from 31 August to 27 September, 2019 under the guidelines of a Jury Board formed by the nationally renowned personnel of relevent fields. National level grand finale will be held on 12 October, 2019 at Bengal Studio of RTV. RTV will broadcast the final event live.
This was also informed that the competition is open for all and will be held in three categories like: Light Weight, Mid Weight and Heavy weight. Three competitors from each category will took part in the grand finale and Champion of each group will took part in the Regional Final (East Asia) and then International Final.
GITR has grown from a local pitching event to a global startup competition with 150 participating countries. It is known as "The Olympics for startups" that puts startups in the spotlight, giving them a global podium from which to connect with investors and create a fan base. It works as a bridge between the promising startups worldwide and the potential investors. Two startups battle head-to-head held in a ring via pitches. A battle between two teams consists of five brief rounds of 5 minuets 30-second will convey about the team, achievements, the business model and its finances. During the rounds they present their startup to a jury of Champion investors, and a global audience of potential investors and fans, in a competition that can result in a potential investment for the winner. Through a knock-out system the companies fight through local, national and regional finals all the way to the International final. Along the way the entrepreneurs are given pitch training, advice about their businesses, and the opportunity to get in contact with investors, business leaders, potential customers and like-minded entrepreneurs. People of all ages with start-ups can participate in this competition.