National, Front Page
Dhaka, Beijing sign 4 deals
DFQF access to Chinese market effective from Sep 1
---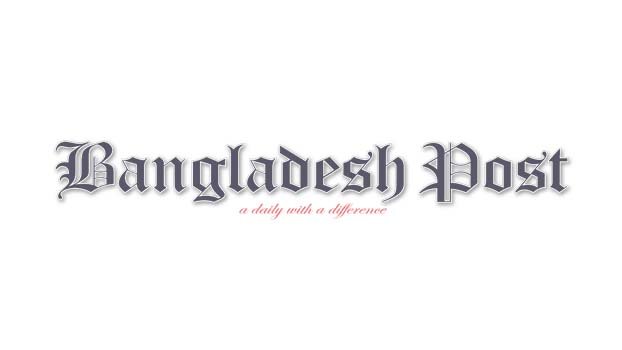 With the new reality of the global situation after the Ukraine war, the cooperation between Bangladesh and China has been developed to a new dimension.
Dhaka and Beijing on Sunday signed four deals including two renewals of existing agreements as Chinese Foreign Minister Wang Yi left Bangladesh after having a "fruitful" discussion on the 'Strategic Partnership of Cooperation' between the countries.
In the bilateral meeting with his counterpart Dr. AK Abdul Momen, the foreign ministry said, he had assured that 99% duty-free quota-free market access (DFQF) of Bangladeshi products to China would be effective from September 1 this year.
The discussion touched upon issues on bilateral trade and investment, development cooperation, Covid-19 pandemic response, renewable energy, science and technology, cultural cooperation, people-to-people connectivity, return of Bangladeshi students to China, Rohingya repatriation, and cooperation in international fora, among others.
The Chinese minister assured that Bangladeshi students stuck in Dhaka due to the pandemic would be able to return to China at an early date. He also thanked Bangladesh for reiterating its position of 'One-China' policy following speaker of the United States House of Representatives Nancy Pelosi's visit to Taiwan.
The Chinese foreign minister arrived in Dhaka on Saturday afternoon. He was received by Agriculture Minister and Awami League Presidium Member Muhammad Abdur Razzaque at the Hazrat Shahjalal International Airport (HSIA) as Foreign Minister Dr Momen was in Cambodia during that time.
He visited Bangabandhu Memorial Museum at Dhanmondi-32 on Saturday evening and paid tributes to Father of the Nation Bangabandhu Sheikh Mujibur Rahman.
He called on Prime Minister Sheikh Hasina on Sunday morning before leaving Dhaka at 11.45am.
Before that, he had a bilateral meeting with Dr Momen.
The foreign ministry said State Minister for Foreign Affairs Md. Shahriar Alam, Foreign Secretary Masud Bin Momen, Executive Chairman of BIDA Md. Sirazul Islam, Senior Secretary of Ministry of Commerce Tapan Kanti Ghosh, Secretary (East) of Ministry of Foreign Affairs Mashfee Binte Shams, Power Division Secretary Md. Habibur Rahman, ERD Secretary Sharifa Khan, among others, assisted the Foreign Minister during the meeting.
The Chinese Foreign Minister was assisted by, among others, Li Jiming, Ambassador of China to Bangladesh, Wu Jianghao, Assistant Minister of MFA, Liu Jinsong, Director-General of the Department of Asian Affairs of MFA of China.
Following the bilateral meeting, they witnessed signing of four bilateral instruments on the certificate hand-over of the 8th Bangladesh-China Friendship Bridge, renewal of the plan of special assistance of disaster prevention and reduction, renewal of the cultural and tourism exchange programme for 2023-2027, and cooperation on marine science and technology between the University of Dhaka and First Institute of Oceanography of China.
State Minister Shahriar briefing reporters said that at the bilateral meeting, China promised to give duty-free access of another one percent of Bangladeshi products to its market.
"I think this is the major achievement of his visit here that China will allow duty free access of extra one percent of Bangladeshi products to their market,," he said, adding that Bangladesh will get 99 percent duty-free export facility in the Chinese market.
He said the Chinese minister also showed interest to commence discussion regarding preferential trade mechanisms with Bangladesh.
Both sides discussed bilateral, regional and global issues and expressed hope to elevate bilateral relations between Dhaka and Beijing into a new level, the state minister said, adding that the Chinese foreign minister briefed on the Chinese position regarding the ongoing Taiwan issue and appreciated Bangladesh's position on "One-China" policy.
About the Rohingya crisis, the visiting minister reiterated his country's commitment to do their level best to find a solution to start repatriation of displaced people to Myanmar from Bangladesh.
China is a party of the tripartite mechanism with Bangladesh and Myanmar to resolve the crisis related to Rohingya who took shelter in Cox's Bazar fleeing 'ethnic cleansing' in the Rakhine State.