All Section, Art & Glamour
Dhaka art summit kicks off in city
---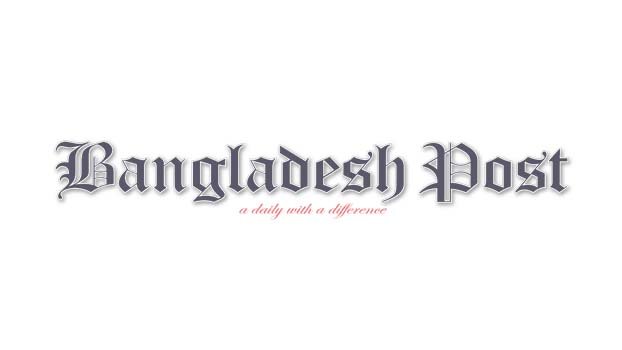 The fifth edition of Dhaka Art Summit, the biggest exhibition of South Asian art works and paintings, began at Shilpakala Academy premises in the capital on Friday, says a press release.
State Minister for Cultural Affairs KM Khalid inaugurated the art summit as the chief guest at the National Art Gallery auditorium of Shilpakala.
Shilpakala Academy director general Liaquat Ali Lucky presided over the inaugural session of the summit. Among others, Dhaka Art Summit Chairman Faruk Sobhan, co-founder and director of Samdani foundation Nadia Samdani were present at the time.
Samdani Art foundation and Shilpakala Academy are jointly organising the event since 2012 to provide a rare opportunity to experience such multi-dimensional works of art from all across the world under one roof. The Dhaka Art Summit has been successfully organised four times since the last 2012.
More than 500 painters, Artist, sculptor, curator, art critic, art professional, art collector and architect, from different countries, including Bangladesh, are participating in this artistic exhibition
The nine-day summit, organised under the theme 'Seismic Movement or Transmission', is displaying solo art exhibition, public art project, curated exhibition, and experimental film exhibitions.
Besides, a number of seminars, symposiums, solo and group lectures, live art performances, puppet shows and print-making workshops would also be organised during the summit.
A series of artistic documentaries will be screened during the summit.
Rising and promising artists alongside eminent ones from home and abroad are participating the summit, said organisers.
They said the summit provides the opportunity to see the works of some of the most renowned painters of Asian painting, as well as the opportunity to get acquainted with the artist and art critic or art enthusiast and artist.
Speakers at the inauguration said, "This exhibition has provided an opportunity to build a relation globally. We can take pride in being one of the largest event of painting in South Asia.'
They said Bangladesh has a reputation of being an art enthusiastic nation.The Dhaka Art Summit is important not only for Bangladesh but also for the global context.
Visitors are thronging the summit premises from the very first day to enjoy the diverse art and artworks. Especially crowds were seen at the sculpture garden, adjacent to National Art Gallery.
A special exhibition has been organised to mark the birth anniversary of Father of the Nation Bangabandhu Sheikh Mujibur Rahman as a part of the summit. This exhibition named ,'Lighting the fire of freedom Sheikh Mujibur Rahman' is in display on the first floor of the National picture gallery.
Artists, critics and discussants who are attending the Summit, among others, are Dilara Begum Jolie, Rokeya Sultana, Selima Quader Chowdhury, Lewis Henderson, Biswajit Goswami, Ariful Kabir, Yasmin Jahan Nupur, Hector Jamorah, Saleh Hasan, Tony Koks, Rashid Choudhury, Shenai Javeri, Therese Chowdhury Khan, Morgan Quantance, Ayo Akinved, Rehana Zaman, AC Eshun, Dr. Arnab Biswas, Sajedul Haque, Anna Pai, Anika Ayane, Faiham Ebna Sharif, Alfred Santana, Shane Anderson, Farhan Karim, Saim Sune, Nurur Rahman Khan, Jaydev Roja, Anjalika Sagar, Rania Stefan, Kana Rana, Kou, Ran. Shayla Sharmin, Mahmudul Hasan Dulal, Iftikhar Dadi, Samina Iqbal, Ming Tiampo, Rafael Grissey, Boba Torre, Luta-Ta Kaba Indri, Shimuranja, Salman Nawati, Kad Du Yarraux, Hadil Ashley, Mohammed Herb, Elizabeth Pravinil, John Tyne, Chong-dal Bow, Lotte Hayek, Elizabeth Georges, and Sanders.
A number of 300 promising artists from Bangladesh are participating in this non-commercial Summit, besides the prominent artists.
Biswajit Goswami is the curator of Bangladeshi artists at the summit.
A special exhibition titled, 'Shekor' will take place under the supervision of Bishwajit Goswami, highlighting life and works of Joynul Abedin, SM Sultan and Kamrun Hasan, the painters who contributed a lot to the development of painting education in the country.
Delphina Foundation Director Aaron Cesar will serve as head of the international jury board of the Samadani Art Award.
In total, twenty-two groups of artists from Bangladesh are participating in the Summit. Among them, Artpro, Backart, Charupith, Okoliko, Gidri Bauli, Hills artist group, Jothashilpi, Saako, Shoni Mongol adda is mentionable.
This year summit has been arranged by prominent gallery designers from Switzerland. One of the features of this environment friendly arrangement is plastic-free decoration. Plastics were used nowhere, not even in the sitting areas. Environmental paper, bamboo, cane and wood have been used.Even there was no air condition used in the exhibition. Samdani foundation believes to prevent global environmental catastrophe, all should exclude plastic products from their own space and should aware people by taking necessary steps.
The glamour begins from the main entrance. Argentine artist Adrian villa roje built a building there with a 400 million-year-old Brazilian fossil. Visitors will get a different feeling as they walk through this entrance.
In this grand scheme of works of art, multiple exhibitions and panel discussions are under the supervision of several prominent Asian Painting artists.
No passes or tickets will be required to enjoy this exhibition.It's open for all. Anyone can visit the exhibition between 10am to 8pm without any Hassel of registration.
There are various arrangements for visitos at the exhibition so that no one gets bored. Food courts have been set up at the Art Academy grounds to curb hunger. Where famous food brands will be on the sidewalk for visitors. The organisers are discouraging the visitors to carry big size bags for the sake of security. At the same time visitors are not allowed to enter the premises with lighter,matches,food, water or any form of liquid.
The exhibition will be open until February 15 from 10am to 8pm.
Ministry of Culture affairs is supporting for organising the fifth edition while Department of Information and Communication Technology and Bangladesh Shilpakala Academy also extended their support. Title sponsor of the summit is Golden Harvest.
All information on the exhibition can also be found at www.dhakaartsummit.org.