Country
'Deer poaching, fishing by using chemical decrease in Sundarbans'
---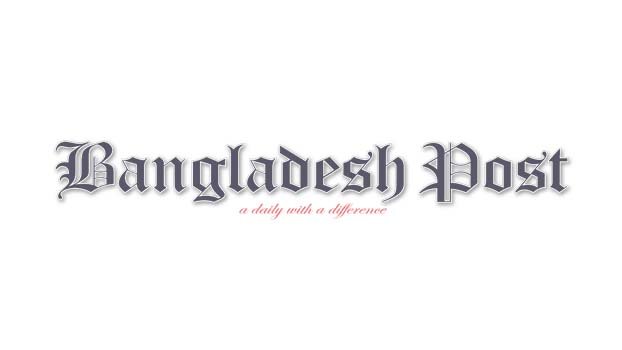 West Zone Forest Officer of Sundarbans Abu Naser Mohammad Mohsin Hossain has said that deer poaching and fishing with using chemical has decreased in Sundarbans due to combined initiatives by the Department of Forest and law enforcement agencies.
He said these while speaking at the monthly law and order meeting at the conference room of Deputy Commissioner (DC) office in Khulna on Sunday (March 12).
Officials of the local administration at the meeting said that the law enforcement agencies have taken coordinated security measures for smooth and peaceful celebration of the birthday of Father of the Nation Bangabandhu Sheikh Mujibur Rahman and the Independence Day-2023.
Representatives of Khulna Metropolitan Police, District Police, and Rapid Action Battalion (RAB-6) and Ansar-VDP joined the meeting.
Chaired by DC of Khulna Khondokar Yasir Arefin, the meeting was attended, among others, by additional deputy commissioner of KMP Imran Ahmed, additional superintendent of Police Sushanta Sarkar, Civil Surgeon Dr Sujat Ahmed, vice president of Khulna chamber of commerce and industry (KCCI) Gopi Kishan, and freedom fighters professor Alamgir Kabir and Mahbubur Rahman.
"We have taken coordinated and foolproof security measures for the peaceful celebration of Bangabandhu's 103rd birthday and National Children Day on March 17 and 53rd Independence Day on March 26," Imran Ahmed said while speaking at the law and order meeting on the security arrangements in the city.
Additional Superintendent of Police Sushanta Sarker said, "security plan has been taken ahead of the holy Ramadan and the Eid-ul-Fitr.
He said in coordination with other law enforcement agencies, a security tire was ensured across the district to observe the Bangabandhu's birth day, Independence Day with due dignity and peacefully.
Khulna Civil Surgeon Dr Sujat Ahmed said that around 75 percent people have taken all doses of coronavirus vaccine (Covid-19) in the city and district.
Successfully rate of Covid-19 vaccine have reduced coronavirus patients in Khulna, he said, adding that fourth dose of inoculation are ongoing in the city and district.
West Zone Forest Officer of Sundarban Abu Naser Md Mohsin said deer poaching and fishing with using chemical has been reduced due to combined initiatives by the Department of Forest and Law Enforcement agencies.
Khulna Deputy Commissioner Dr Khondokar Yasir Arefin urges the businessmen for not hike the price of essentials during the holy Ramadan.
He also said monitoring team will be formed to watch kitchen markets in Khulna.In the welcome speech, Additional District Magistrate Arif Munim Lincon presented cases filed with city and upazila police stations in last February.