National, Back Page
Deadly pothole on Dhaka-Aricha highway finally filled
4 accidents occurred, one died in 15 days
---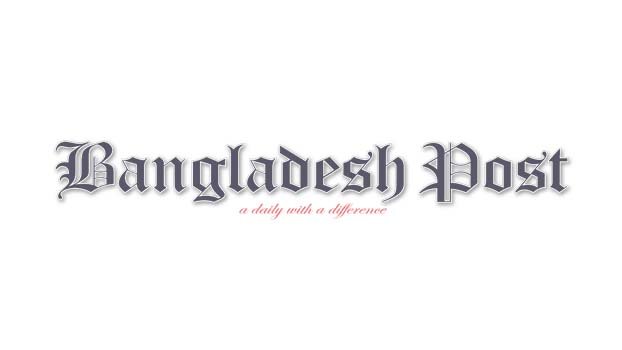 Roads and Highway Department (RHD) authority finally filled the deadly pothole on middle of Dhaka-Aricha highway in Savar bus stand area on Tuesday.
Many potholes were kept abandoned for many days in several roads and highways of the country causing several accidents. Some four vehicles fell in a pothole and a truck driver was killed and some others were injured in last 15 days.
Maruf Hossain, Deputy Divisional Engineer of RHD (Dhaka Division) confirmed the matter to the Bangladesh Post.
He said, "Primarily we filled the pothole with sands and now we are using a specially-made plastic pipe into the hole to keep drain water flow on. It will be kept until the monsoon ends. Then, it will be fixed completely removing the plastic pipe." He further said, "The accidents were unfortunate as the pothole was supposed to be fixed earlier as per our decision. But unfortunately, I and some of our officials faced an accident while visiting the drain construction work site in Savar. We were injured in the incident therefore the work to fill the holes was delayed."
Meanwhile, local residents of Savar expressed satisfaction after filling the hole. Earlier, they had to suffer due to heavy traffic and risky movement of vehicles due to the potholes.
Earlier, Abdus Salam, Traffic Inspector (Admin) Dhaka Zila North told the Bangladesh Post "We repeatedly asked several officials of roads and highway authorities to fill the hole considering safety. It is one of the busiest highways in the country but they did not adopt proper safety measures or did not fill the hole yet. At least four vehicles fell down in a hole and a truck-driver was also killed in an accident on Sunday (June 20)."
Abdus Salam also said, "The safety measures which they (RHD) adopted were not appropriate to tackle accidents. They (RHD) just used simple bamboo stick there in front of the hole, which was hardly visible during monsoon night."
The deceased was identified as Jaynal Hossain, 40, son of Hossein Ali, hailed from Barishal district. He was a truck driver and died on the spot when the goods laden truck fell down into the pothole on early Sunday, said Mozammel Haque, Sub-Inspector (SI) of Savar Highway Police Station.
However, Maruf Hossain, Deputy Divisional Engineer of Roads and Highway claimed, "We adopted proper safety measures to avoid any unwanted incidents. But unfortunately the accidents occurred."
He told the Bangladesh Post, "Basically we were digging the road to set up a drainage line according to the design. But we did not know that a gas connection was there. Besides, continuous heavy rains obstructed the construction process. However, we specially ordered a plastic pipe from a factory to fix it initially, and they have already delivered it. Hopefully, it will be solved within a day."
Maruf Hossain further said that the development work in Savar supposed to be faster but the Palli Bidyut authority could not remove roadside electric polls yet. They were given taka 16 lakhs to remove the polls from Gabtoli to Nabinagar areas. The development work is being hampered due to these electric polls."
When contacted, Md. Harun, Senior General Manager of Palli Bidyut-03 said, "The allegations about delaying the work is not true. We are working to remove all polls as soon as possible. We are working fast. We have already completed around 80 percent of work."
Mohammed Shamim Al Mamun, Executive Engineer of Roads and Highway (Dhaka Division) told the Bangladesh Post, "We are investigating the matter. Legal action will be taken if any negligence is found."