All Section, Entertainment
Curtain rises on Shilpo Bangla Art Exhibition
---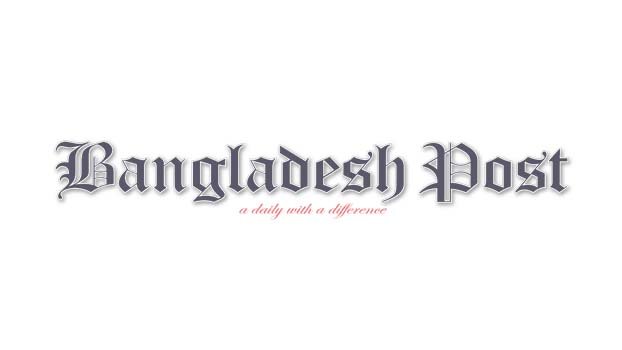 The first edition of the Shilpo Bangla Art Exhibition was inaugurated on Monday at the Bangladesh Shilpakala Academy's National Art Gallery.
Ekushey Padak winning artist-sculptor Hamiduzzaman Khan inaugurated the exhibition.
The exhibition showcases more than 250 paintings, ranging from calligraphies to contemporary artworks. It was presented by Mahfuz Canvas and co-sponsored by Moon Calligraphy.
Mahfuz Canvas, an organisation founded by renowned international artist Mahfuzur Rahman, is the title sponsor of the event.
The founders of Shilpo Bangla, calligraphy artist couple Sultana Mimi and Jamil Ahmed, want to offer a forum for Bangladeshi creative and energetic entrepreneurs.
Mahfuzur Rahman supported several online and offline art events and exhibitions in the past three years to provide self-taught artists of Bangladesh with a welcoming and encouraging international platform.
Mahfuzur Rahman achieved numerous national and international awards. In 2019, he was especially recognized as pioneer member of Van Gogh's Impressionism awarded by Van Gogh museum, Amsterdam, Netherland.
In 2019, one of his many paintings named "Stand Alone" took the 48th place out of 50 best paintings of the world in a competition by BBC (Culture Section), London.
A finance specialist by training and profession, Mahfuzur Rahman's passion has always remained for art. A Master in Business Administration graduate in finance, he works as a corporate finance professional in a reputed multinational company as well as pursues his dream in painting as a Bangladeshi artist. Even while working, he always searches for a way to explore his creativity. Colors and their blends in all forms have been something he has ardently loved since a very young age.
The Shilpo Bangla Art Exhibition will welcome visitors until June 30 from 11am to 7pm.