Supplement, Bon Appetit
Culinary Flare of 138 East | Cafe 138 East Menu Gulshan, Dhaka
---
There used to be a time in Dhaka, when a discussion about food would generally lead towards traditional recipes and legendary restaurants that have been an inherent part of the city for decades. But now, the time has gone. Dhaka is now experiencing a 'food revolution', with one after another restaurant coming to the fore boosting the overall dining scene as well as experimenting in scientific and artistic gastronomy.
138 East prides itself as one of the vibrant, contemporary Gastropub-themed restaurant that comprises of great food, friendly staff and a lively atmosphere. Located at Gulshan 2, this place has already made its mark on the city palate with its quirky pub grub. The restaurant accommodates seating for over 220 people. The European designed high-ceiling diner with catchy upholstery, vibrant and spacious interior allows one to move around and take pictures freely. It all looks quite impressive. The general vibe is youthful, you might also spot families and grey-haired gents, with everybody seeming to fit in happily.
Ashfaq Rahman Asif, the MD of 138 East said, "Our goal is to offer a thoughtful and creative menu combined with the best atmosphere and service. Our staffs are friendly and knowledgeable and available to answer any questions you may have. We want our guests to feel comfortable and welcome to stop by anytime and make 138 East their neighbourhood place."
The menu comprises of globally-inspired comfort food with an eclectic twist. The array includes salads, poutines, sandwich and burgers, pizzas and pastas, seafood in a fun and friendly sports-themed environment. 138 East produces some alluring mocktails. 138 Sunrise (BDT 280) is made with orange juice, and grenadine syrup and served unmixed in a tall glass. Lemon Mint (BDT 230) has a punch of fresh mint and soda.
Moving to appetizer, we had Seafood Chowder (BDT 550). The medley of prawns, calamari, fish and crab, in a creamy, flavourful soup tastes amazing. Creamy Mushroom Fusili (BDT 610) speaks for itself. The slippery tangle of pasta bathed in a creamy bold mushroom sauce loaded with buttery mushrooms and chicken is utterly luxurious!
Tex Mex Fries (BDT 360) was full of sweet potato fries, roasted chicken, chipotle mayo topping and grilled house cheese blend. It is amazingly delicious and incredibly messy too! 4 Cheese 2 Tomato (BDT 850) is a thin crust pizza topped with a blend of four different cheeses, roasted cherry tomatoes and spicy tomato chutney.
Chicken Ala Kiev (BDT 790) is also an amazing gourmet treat. The first cut into the chicken releases a flavorful stream of hot butter which makes the chicken incredibly tender. Among mains, The Beef Ribs (BDT 1350) was juicy, fall off the bone tender, well- seasoned, perfectly saucy and sticky. Served with mashed potatoes and grilled vegetables. Grilled BBQ Chicken (BDT 790) was enveloped in a tantalizing spice rub, slathered with the homemade BBQ sauce and grilled to perfection. Served with sautéed vegetables and fries.
We were so full after enjoying exquisite appetizers and mains we headed towards desserts. Chocolate Soufflé with Ice Cream (BDT 350) was light and not too sweet. This dark chocolate soufflé had a delicious molten center and a light, springy exterior, pure chocolaty decadence from the inside out. 138 East is authentic in the preparation of all such delicacies! The courteous service and delectable food makes this place a must-visit in the list of restaurants in Dhaka.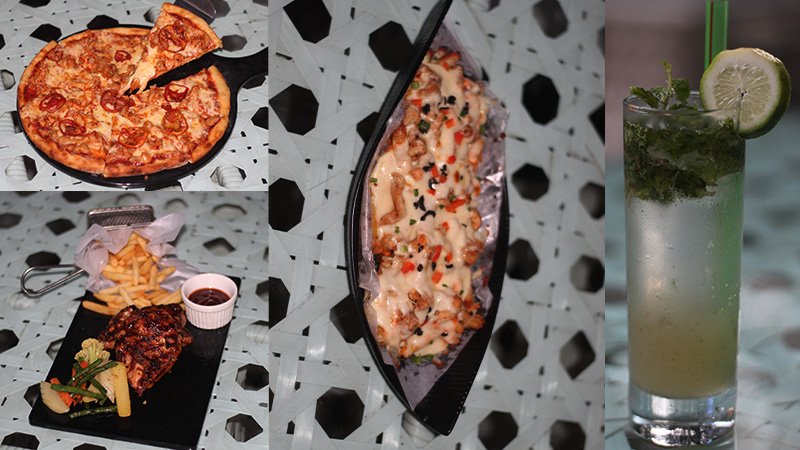 Place – 138 East, House 10, Rd 138, Gulshan 2, Dhaka 1212
Pocket Pinch – BDT 1400 for two (approx)
Opening Hours – 12:30pm to 11pm (everyday)
Cafe 138 East Menu

Gulshan, Dhaka
Are you looking for a new place to eat in Dhaka?
The food scene is changing rapidly. You can now find restaurants that serve up traditional recipes, but also experimental cuisine and artistic gastronomy. It's the perfect time to try something new! So come on down to 138 East Menu today and let us show you what we have got! They are one of the best restaurants in town serving up some of the most delicious dishes around. Come see for yourself why everyone loves cafe 138 East restaurant so much!
138 East is one of the newest restaurants in town, and it's already making waves. The menu features an eclectic mix of dishes from all over the world, with each dish being prepared using modern techniques and ingredients that are locally sourced. It's a place where food lovers can come together to enjoy some great food and drinks while sharing stories about their lives.
Let's See Their 138 East Menu