All Section, City
CU working to expand education, research : CU VC
CU Senate 34th Annual Meeting held
---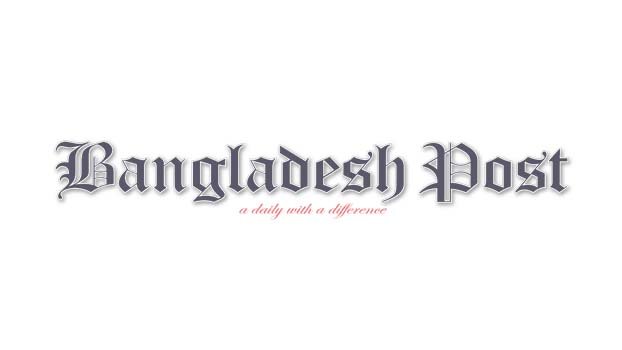 Chittagong University Vice-Chancellor Professor Dr Shirin Akhtar said, we have started moving forward after overcoming the Covid-19 pandemic. Due to various realities, we may not be able to return to that state, but we are moving forward by overcoming various adversities.
She said these things in the 34th annual meeting of the Senate of Chittagong University on Saturday afternoon.
CU VC said that various development projects have been undertaken at a cost of Tk 297 crore 50 lakh with the aim of expanding the field of higher education and research and increasing infrastructural excellence in Chittagong University.
She said that the project approved by ECNEC meeting with the allocation of Tk 72 crore 10 lakh for adding facilities for expanding academic and research activities in the field of marine sciences, fisheries and oceanography of Chittagong University with the aim of increasing the opportunities for extracting the country's marine resources and practicing and researching specialized knowledge of marine affairs has been completed. The project aims to improve people's food security, economy, health and nutritional development, poverty alleviation, more employment, ecology, expansion of industry and trade, conservation of biodiversity, weather forecasting, prevention of environmental pollution, creation of skilled human resources, etc. Will contribute greatly. This will enrich the country's current promising economic sector 'Blue Economy'.
CU VC said that a grant of Tk 63 lakh has been sanctioned to university teachers for studying abroad in higher degree (Masters/PhD) courses and attending seminars and conferences abroad under the Development and Revenue Budget for the financial year 2021-22. Tk 142.60 lakh has been earmarked for the development sector for the next financial year 2022-23. During the year 2021-22 Finance, Chittagong University Research Management and Publication Department has been running a total of 220 research projects including 89 research projects sanctioned research grants.
All the activities of the Research and Publication Department and the publication of the publications published by the university teachers in the last 5 years are being conducted through the ICT Cell on the website of the Research and Publication Cell to increase the university ranking.
524 young researchers from a total of 75 institutions including public and private universities, NGOs and various research centers of Bangladesh participated voluntarily. Institutional Quality Assurance Cell (IQAC) is working in Chittagong University to maintain the quality assurance process in order to ensure the quality of education, research and administrative work of the university, to ensure its future growth and to be consistent with other countries of the world as per the guidelines of Bangladesh University Grants Commission (UGC).
She said, as part of efforts to involve the university's teachers and students more in research activities, Chittagong University has signed memorandum of understanding with 9 foreign universities. MoU signing with 4 more universities is in process.
She said, there are 33 small vehicles and 31 buses in Chittagong University transport pool. Against the maintenance work of Chittagong University, work worth Tk 8 crore 63 lakh 68 thousand has been completed and approximately Tk 234 crore 24 lakh is in progress.
CU VC said, under the 50-year Digital Master Plan of Chittagong University, the total amount of money to be implemented in the next 5 years is to improve the quality and environmental standards of education, including the development of material infrastructure and excellence in academic activities, the expansion of residential facilities for teachers, students, and staff in the campus. 1165 crores 15 lakhs 10 thousand taka has been submitted to the Ministry of Education through the University Grants Commission for approval.
CU Vice-Chancellor (Academic) Prof. Benu Kumar Dey addressed the Senate meeting.
In the meeting, CU Registrar (Acting) Professor SM Monirul Hasan presented the revised budget of Tk 387 crore 32 lakh for the financial year 2021-22 and the original budget of Tk 382 crore 41 lakh for the financial year 2022-23. This budget was approved in the Senate meeting.
CU Senate member MP Wasika Ayesha Khan, MP Md. Nazrul Islam Chowdhury, Senate member Professor Dr. Abdullah Al Faruq, Professor Dr. Mohammad Bashir Ahmed, Dr. Mohammad Manjur-ul-Amin Chowdhury, Professor Dr. Mohammad Abul Manchur, Professor Dr. Md. Danesh Mia, Prof. Mainul Hasan Chowdhury, Prof. Dr. Mohammad Nasim Hasan, Prof. Dr. Farid Uddin Ahmed, Prof. Dr. M. Abdul Gafur, Prof. Mansur Uddin Ahmed participated.