Country
Covid infection risk increases in Rangpur
---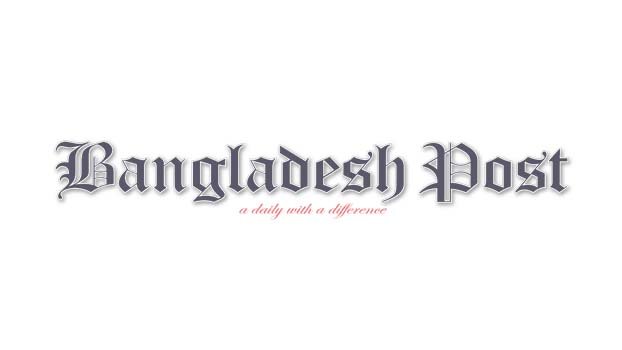 Rangpur has been declared a Yellow Zone by the Department of Health. However, the announcement still has no effect on locals. Although it is said to be a risky area for Covid-19 infection, there is no awareness among the common people in Rangpur. Hygiene is not being obeyed. Although the risk of coronavirus is high in public gatherings, the large crowd of patients at the big diagnostic centers in Rangpur are in risk of being infected.
On an average, more than two thousand people visit these diagnostic centers every day. Patients are being harassed by this crowd from morning till night when they come for treatment. Even in small problems, the patients have to stand in line according to the serial while undergoing many tests. For this reason, even though they are extremely worried about the Covid-19, the concerned authorities have not taken any steps to prevent it. However, the health department has demanded various measures to prevent coronavirus in public and private clinics, hospitals and diagnostic centers, including avoiding public gatherings, especially to treat patients with sneezing and coughing without contact with other patients.
Rangpur Medical College Hospital is surrounded by the divisional city of Rangpur is known as the city of medicine. Numerous private clinics, hospitals and diagnostic centers have sprung up, especially in the city's Medical Junction, RK Road and Dhap area. Patients from eight districts of the division including Rangpur are coming here every day for treatment. Having come a long way to recover, they have been able to gather at the diagnostic centers in public as well as interact with suspected patients. The health department's instructions regarding coronavirus are also not being followed.
It can be seen that the steps of the city have been visited on the spot, a huge crowd of patients and relatives who have come for treatment has been created at each diagnostic center. They are in a state of panic because of the new corona with the suspected patients in the midst of the heroic body all day long.
From the stairs of the popular Diagnostic Center-1, after talking to patients, doctors and many others concerned, it is known that about 25 doctors see patients here regularly. If the doctor sees an average of 30 patients per patient, then the number of patients is 650. With an average of two relatives per patient, their number stands at 1,500. In addition, there are about 100 more people in the diagnostic center, including doctors, staff and doctors' attendants. In other words, 2,350 people including patients gather there every day.
Attempts were made to contact the Popular-1 Diagnostic Center but no one agreed to speak. Jamil Ahmed, a public relations officer at the Popular-2 Diagnostic Center, said, Patients with doctors' serials can't actually be returned without being treated. However, alternatives are being considered for the treatment of sneezing and coughing patients, including prevention of coronavirus.
It is learned that there are about 150 diagnostic centers in Rangpur city. Of these, Popular, Update, Kachir Uddin, LabAid and several other well-known diagnostic centers have 24 hours patient care. Concerned citizens says that in all parts of the country where it is being advised to avoid public gatherings to prevent coronavirus, huge crowds of patients and their relatives are being created in the name of treatment at the diagnostic centers in Rangpur. If left unmanaged, they can be left astray and lose the right path.
Fakhrul Anam Benju, Rangpur Metropolitan President of Citizen-Sujan for Good Governance, said, In this way, the sick patients try to hold their breath again to get the serial of the doctor, to see the doctor after sitting for hours and to have the examination done and to see the doctor again with the report. At the moment, there is no one in those diagnostic centers to be aware of the sensitive coronavirus. However, the district administration, city corporation and civil surgeon can take action in this regard.
When contacted in this regard, Dr. Civil Surgeon of Rangpur. Shamim Ahmed said, "A meeting has already been held with the authorities of public and private clinics, hospitals and diagnostic centers in Rangpur regarding coronavirus." In addition to avoiding public gatherings, their sneezing and coughing patients have been instructed in various ways to give separate treatment without coming in contact with other patients. If no one agrees, the operation will be carried out and immediate action will be taken.'