National
Covid-19 infection rate rises in Savar
---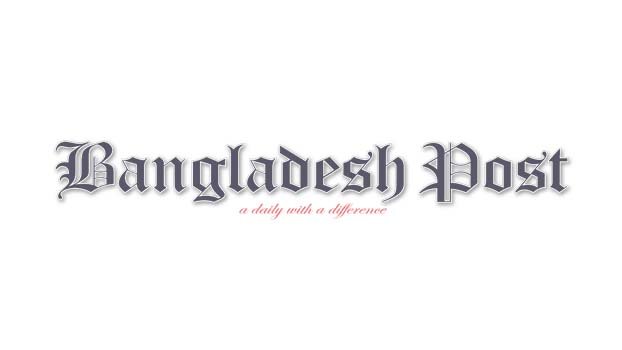 Coronavirus infecting rate in Savar is on the rise again like other areas of the country. It has already started spreading fear among mass people.
People have had a painful previous experience of last year. However, people felt relieved recently after vaccination activities started across the country. It seemed that the coronavirus outbreak might be over through the vaccination program.
Dr. Sayemul Huda, Upazila Health and Family Planning Officer (UH&FPO) of Savar told The Bangladesh Post, "We are also tensed as we get two new positive patients on March 14, testing their sample out of 24 people, and we noticed that the infection rate gradually rising day by day. Dr Enamur Rahman, the state minister for disaster management and relief, three doctors and a staff are also infected here. Tthe infection rate was gradually declining since last November."
He said, "At present people are reluctant to follow the health rules to avoid spread of Covid-19 infection. It is a major problem. We have the only way to prevent it through obeying the health rules strictly. We have to remember that there is no alternative except this until the situation is under control completely."
"We have already activated all of our health teams and started campaigning to raise awareness among mass people," he added.
The health official further said, "There are misconceptions among people. They think they are safe as they took the first dose of vaccine. But the reality is different. The vaccine will be effective in the body after 21 days from the second dose of vaccine. It means the vaccine will work effectively in our body 81 days after the vaccination of the first dose."
"People should be more aware and avoid all kinds of mass gathering. Moreover, new strain of coronavirus has already started infecting our people, so it is also under research that whether our vaccine has the capability to fight with new strains of Covid-19 or not," he further said.
So everyone has to maintain the health rules strictly to be safe. Washing hands, wearing masks, maintaining social distancing and other guidelines are must to do to avert the risk of being infected.
Visiting several areas of Savar Upazila, it was seen that most people do not maintain social distance and don't wear mask.
The same scenario is almost everywhere including public transport, kitchen markets and other public places.
Police personnel have already started campaigns among mass people to raise awareness. Mohammad Saiful Islam, Inspector of Savar Model Police Station said that their colleagues are campaigning with loudspeaker and providing masks to common people apart from doing their regular field-duty since March 22.
Begum Shamim Ara Nipa, Upazila Nirbahi Officer (UNO) of Savar, and also the President of Upazila Coronavirus Prevention Committee said that conducting mobile court drives to ensure health guideline was relaxed in recent time. But we started mobile court drives and awareness campaign again strictly from last week as the infection rate rose again. Such drives will be conducted regularly.
According to the information of Savar Government Health Complex, they found 2 new infected patients on March 18, four people on March 19, 14 people on March 20, and 13 people on March 21. Meanwhile, according to their record, a total of 1,748 people were infected in Savar since the virus outbreak last year and 33 died among them.
Apart from that, till now 39,766 people were vaccinated from Savar Upazila Health Complex from February 7 till now.