All Section, City
Country moves forward tackling obstacles: LGRD Minister
---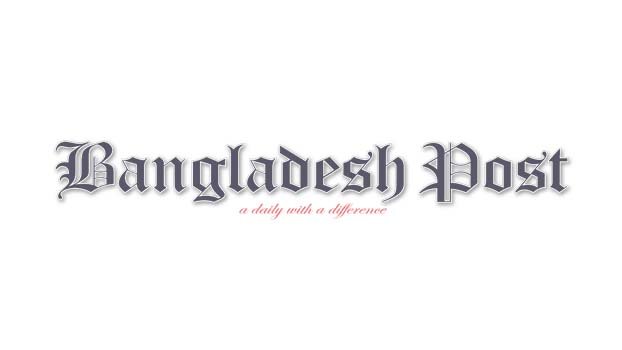 Minister for Local Government, Rural Development and Cooperatives Md Tajul Islam said that the country is moving ahead at an unstoppable pace in the development process by formulating an integrated plan by overcoming all the challenges and obstacles.
The 125 per capita income of the Pakistan-era country has now risen to 2,054 due to the far-reaching leadership of Prime Minister Sheikh Hasina, the minister said.
Minister Md Tajul Islam was speaking as the chief guest at the closing ceremony of a public awareness exhibition titled 'Save Earth, Save Bangladesh' organized by BD Clean in collaboration with North City Corporation at the BTCL (T&T) playground in Banani on Saturday afternoon.
The minister said there would be challenges in doing good work. We have challenges in the new year too. Elected representatives of local government bodies are committed to ensuring civic services to the people. The central government made the decision. And the local government institutions play a role in its implementation. But human participation in everything is essential.
The Minister said Father of the Nation Bangabandhu Sheikh Mujibur Rahman was a charismatic leader. He knew and understood that Bangladesh could not be suppressed. This country will one day become a developed and prosperous golden Bengal. Today, Bangladesh is recognized all over the world as a role model for development. Bangabandhu's prophecy has come true.
Later, in response to a question from journalists, the minister said everyone, including the two mayors of Dhaka, is working tirelessly to rescue and clean the canals of Dhaka by digging and rehabilitating the surrounding rivers.
He further said that the city corporation is responsible for cleanliness. And it is the responsibility of the citizens to support this organization. Bidi-cigarette shells are thrown everywhere and the quality of the soil is ruined. It is our responsibility and duty to keep our home and surroundings clean as well as to keep it clean and tidy. The service should be refrained from dumping garbage everywhere. Canal, rivers and canals must be protected.
The minister said that no one has been able to prove that there is any benefit in taking tobacco products. Has not come up in any study in the world. It is harmful to humans and the environment. Mentioning that millions of trees have been cut down to make cigarette filter paper, the minister said that this is upsetting the balance of the environment and creating natural disasters. At the same time, he urged all to refrain from using tobacco products.
Dhaka North City Corporation Mayor Md Atiqul Islam presided over the function. BTCL managing director. Rafiqul Matin also spoke at the time.
Later, the Minister administered the oath of office to all present at the construction of Golden Bangladesh, the dream of a clean and prosperous Bangabandhu.