National
Construction of 'Allah' tower nears end in Rangpur
---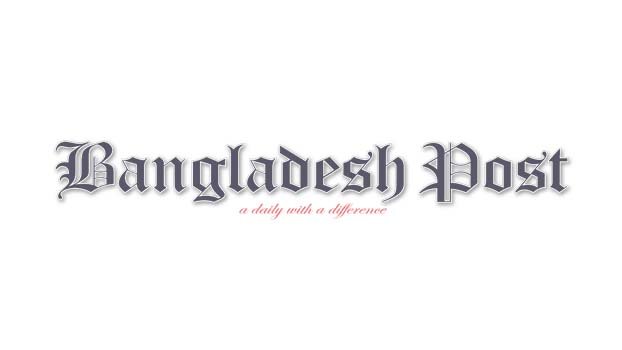 Construction work of a tower with distinctive excellence bearing 99 names of Allah is nearing completion at Ruposhi Panchmatha crossing under Khoragaach union of Mithapukur upazila of Rangpur district.
The 27-feet high tower with intricate design will contain 99 qualitative names of Allah. After the inauguration of the tower, the spot will be named as Allah Chattar (Premises). Moreover, an area designed like the opened copy of a book of the holy Quran named 'Rehel Chattar' is also being constructed there.
After visiting the spot, this correspondent noticed a huge under-construction tower at the Ruposhi Panch Matha crossing at Khoragaach union. The square-shaped (2 feet x 2 feet) tower contains 99 names written both in Bangla and in Arabic from bottom to the top. The foot of the tower is also square surrounded by a round-shaped enclosure. Though the construction work of the tower has not yet been finished, many people from various areas are seen the throng at the construction site to have a look at it. It is learnt, the construction of Allah Tower is being financed and supervised by Khiragaach UP Chairman Asaduzzaman. He himself has designed the tower. Local MP Ashiqur Rahman is likely to inaugurate the tower soon.