National
Conch shell artisans of Defalchara struggling to survive
---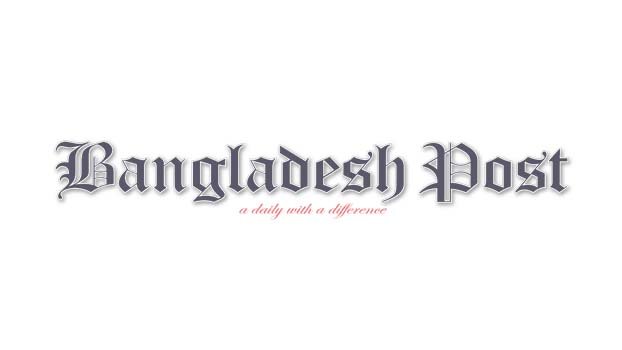 According to the religious scriptures of the Hindu community the women of this religion have been using vermilion on the forehead and wearing Shakha-Pola (a pair of bangles made of conch shells and corals consecutively) since time immemorial.
For the welfare of their husbands, from ancient times till now, married Hindu women have been wearing Shakha on their hands. A Hindu married woman is unimaginable without conch shell made Shakha.
Therefore, in order to meet this need and in the pursuit of livelihood, the Shakharis (conch shell artisans) of Defalchara, a remote village of Chatmohar upazila of Pabna have been making Shakha cutting conch shells and making designs on them for generations.
Defalchara village under Handial union of Chatmohar is located about twelve kilometers away from Chatmohar upazila sadar. Shakharis involved in the conch shell industry have been living in this village for a long time. At present 37 Shakhari families are living in this village. Of them, only 20 to 25 families are still involved in the conch shell industry. The men of the rest of the families have gone into other occupations including agricultural work and gold artistry.
Thirty-year-old Seema Rani, wife of Bikash Kumar Dhar of the village, said, "I got married after reading up to seventh grade. Before marriage, I learned to design Shakha from my parents. After coming to my husband's house I started doing the same work. From morning till about 11 o'clock in the night, along with other household chores I design Shkahas. I can make designs on 30 to 35 pairs of thin Shakha every day and if it is a thick shakha, I can design 25 pairs in a day.
Her husband Bikash Kumar Dhar said, my ancestors were also involved in this profession. Shells come to our country from India after being cut. In the initial stage, the cut conch shells are finished with the help of electric motor. For this the motor owner gets Tk 6 per pair. After that Seema makes designs on the Shakha and I sell them moving in different upazilas of Pabna, Natore and Sirajganj. Depending on the design and quality, each pair of thin Shakha can be sold at Tk 250 to 500 and thick ones at Tk 700. Doing this, I am somehow running the family of four, including two children.
Madhu Sudan Sen and his wife Nilabati Sen from the same village work on finishing Shakha. Madhu Sudan Sen said, once I used to make designs on Shakha and sell them. I left the business for lack of money.
Now I work as an artisan for someone else on the basis of wages. We do the work of finishing the Shaka with the help of mechanical motor. Later we design them and sell it.
Madhu Sudan's wife Nilabati Sen said, I make Shakha in my spare time. We get Tk 6 for finishing each pair of Shakha. 25 to 30 pairs of Shakha can be finished in one day. Many artisans from Defalchara village have changed their profession and moved to another profession as the price of conch shells has increased three to four times in the last ten years. Buyers are unwilling to pay the extra price although the price of conch has increased. As a result, the artisans of conch shells incur losses.
Due to poverty, the poor Shakharis are forced to sell their Shakha to the rich moneylenders at low prices. Loans on easy terms are also not available from government or private banks. The small Shakah traders were forced to take loans on higher interest rate from the private sector to pay their installments and at one point they were forced to close down their businesses. They also said that they and other artisans like them are surviving with great difficulties.
In this regard, the chairman of Handial Union Parishad Zakir Hossain said, Shakharis have been living in Defalchara village for a long time. Due to the downturn in business, many people have left this profession and got involved in other professions. Overcoming many adversities, some families are still making a living by pursuing their ancestral profession. Those who are involved in this profession will benefit if they can arrange low interest loans on easy terms.