Country
Communal forces out to destabilise country: BU VC
---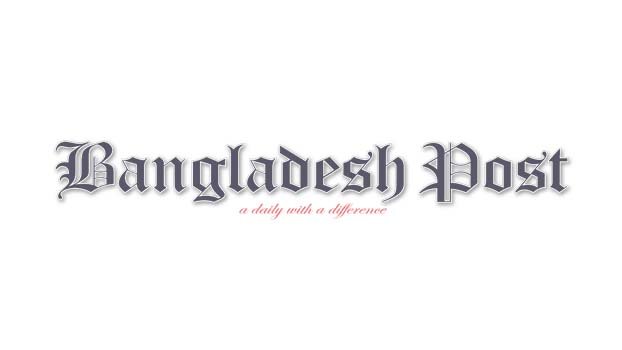 Authorities along with students at Barishal University organized a human chain to protest against the incidents of communal attacks and torture on the temples and houses of the Hindu community in different parts of the country.
On Thursdaynoon, the Barisal University family held a human chain program at the main gate of the university.
University Vice-Chancellor Professor Dr Md Sadequl Arefin spoke in the human chain. President of the Teachers Association and Proctor Md Khorshed Alam, Jyotirmoy Biswas, General Secretary of Teachers Association, Md. Arif Hossain, Provost of Bangabandhu Hall, Md Abu Zafar Mia, Provost of Sher-e-Bangla Hall, President of various organizations of the University, General Secretary, teachers, students, officials and employees of different departments.
Read more: 900 death references pending in higher courts
University Vice-Chancellor Prof. Dr. Md. Sadequlul Arefin said that the spirit with which Bangladesh has become independent under the leadership of Father of the Nation Bangabandhu is secular Bangladesh. We, the Barishal University family, are strongly protesting against the communal force that is trying to destabilize Bangladesh and delay the development of the country. I demand justice for the events that have taken place in recent times. He further said that we all have to be united. We have to unite and stop all communalism, all conspiracies and eradicate the seeds of communalism.
Speakers at the human chain said, 'Bangladesh is a country of religious harmony. Here everyone practices their own religion as their own, but the festival is shared by all. The Durgotsab in Bangladesh is an example to the whole world. At this time people of all religions and professions are included in this festival. But sometimes we have to see such damned incidents. It is very unfortunate and sad for this nation. '
The speakers further said, "The rise of communal evil in different parts of the country, albeit in isolation, is reprehensible, which cannot be accepted in any way. Call on the government, immediately identify the attackers. There are many agents to identify. There are people of non-communal consciousness locally, at the same time I will request the law enforcement agencies to be more active and bring them under the rule of law.
The human chain was conducted by Bahauddin Golap, President of Barisal University Officers Association.