All Section, City
Communal attack case to be tried by speedy trial tribunal: Law minister
---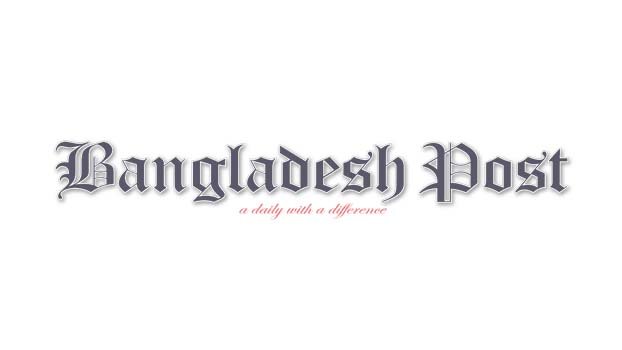 Law Minister Anisul Huq has said that the case of communal attack would be tried in the speedy trial tribunal.
About the recent communal attack at the Puja Mandap in Cumilla, the minister said that the case would also be tried in the speedy trial tribunal. The trial process will begin in the tribunal when the report of the case of attack on the Puja venue is available, he added.
The minister made the remarks while speaking at a freshers' reception programme of newly appointed Sub-Registrars and views-exchange meeting with officers of the Registrar Service. The function was held at the Bangabandhu International Confe­rence Centre (BICC) in the capital on Saturday (October 23).
Narayanganj District Registrar Md Ziaul Haque presided over the event, while Secretary of the Legislative and Parliamentary Affairs Division of Law Ministry Md Moinul Kabir, Secretary of Law and Justice Division Md Golam Sarwar and Inspector General of the Registration Department Shahidul Alam Jhinuk also spoke on the occasion, among others.
Anisul Huq said that the accused, who kept a copy of the Quran at the Puja Mandap at Nanua Dighir Par in Cumilla, has been identified after watching the video and he has already been arrested. Now it will be easy to reveal the motive behind the incident. The case will go to the trial tribunal soon, he added.
Asked about the slow process and delay in the probe into the communal attacks in the country, the minister said, "The investigation into the Nasirnagar incident is not over yet. Until the investigation is completed, the court cannot complete the judicial process. However, we assure you that he report will be sent to the tribunal as soon as the investigation report is received. We have disposed of all the sensitive cases so far."
He said that there is no intentional delay in such cases. Some time is needed to settle a case.
Communal tensions swept Cumilla as police recovered a copy of the Holy Quran from the Puja Mandap on October 13.
Perpetrators vandalised the mandap after the incident, and violence on Hindu communities subsequently erupted in several districts, including Chandpur, Noakhali, Chattogram and Rangpur.
The police arrested the main accused in the case named Iqbal Hossain from Cox's Bazar on Thursday night.
Iqbal Hossain, the 35-year old reported drug addict, is the son of Nur Ahmed Alam from Sujanagar area of Cumilla city. Police identified his involvement after analyzing the video footage of surveillance cameras at the Puja venue.