All Section, City
Commercial vehicle assembling to start June 2022
---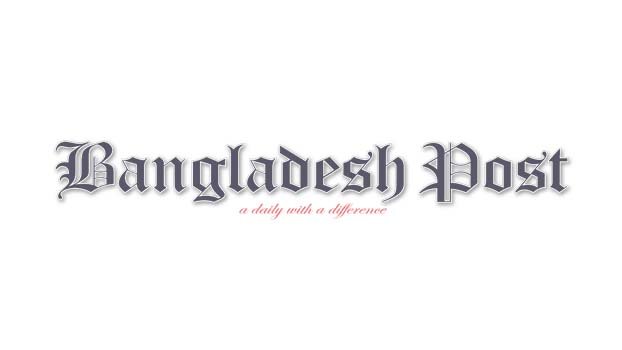 Following the government business friendly initiatives, the country is set to produce vehicles in next June. Tata motors will initially start vehicles assembling at Kishoreganj Economic Zone Ltd (KEZ), said Nitol Niloy Group chairman Abdul Matlub Ahmed.
He said this at an inauguration programme of Tata's next-generation small commercial vehicles 'The Intra Range' held at a city hotel in the capital on Sunday.
He said, "Tata Motors has made huge investment in KEZ, they had already setup their factories as per their design. Few heavy machines had already been set up there while AI technology is about to installing there. If everything goes normally, in June next year it will be possible to assemble its small commercial vehicles."
Commerce minister Tipu Munshi inaugurated the vehicles as chief guest. He said, "We are inspiring and providing incentives to flourish the country's automobile sector. As a result the country is going to start assembling commercial vehicles. This is indeed good news for us."
About the newly launched commercial vehicles, Abdul Matlub Ahmad said, "Our local expertise coupled with robust dealer network across the country has been crucial to our success thus far. With our partner Tata Motors, we confident about making a significant impact in the Pickup segment with the Tata Intra and thus winning a significant market share."
Indian ambassador to Bangladesh Vikram Kumar Doraiswami was present as guest of honor. He said, "We are ready to take our bilateral relation to next level. And trade and business is the main key for that. Taking our geographical advantage we can be more united in the coming days."
Anurag Mehrotra, Vice President, (International Business and Strategy) of Tata Motors Ltd, said, "Tata Motors diverse and robust range of commercial vehicles has been well received by the customers of Bangladesh and we will endeavour to continue to introduce newer models and variants. The Tata Intra is an ideal product for customers who want small commercial vehicles for higher business returns.
"We remain certain of the dedication and zeal with which Nitol Motors Limited will conduct sales, financing and after sales for the all-new Intra range, in continuation of the support they have extended to all our other models for many decades," added Anurag Mehrotra.
The Intra range, available in two variants V10 and V20, with its strong vehicle attributes, is engineered to perfectly suit the needs entrepreneurs and fleet owners the last-mile transportation and growing e-commerce sector alike. Designed on Tata Motors 'Premium Tough' philosophy, the Intra provides power-packed performance and increased productivity, along with a safe and comfortable driving experience. The Intra range will be supported by the widest countrywide network for sales, service and spare parts.
Managing Director of Nitol-Niloy Group Abdul Musabbir Ahmad, Vice Chairman of Nitol-Niloy Group Abdul Marib Ahmad (Niloy) among others was present at the programme.