Country
Chuadanga bus terminal left unused
---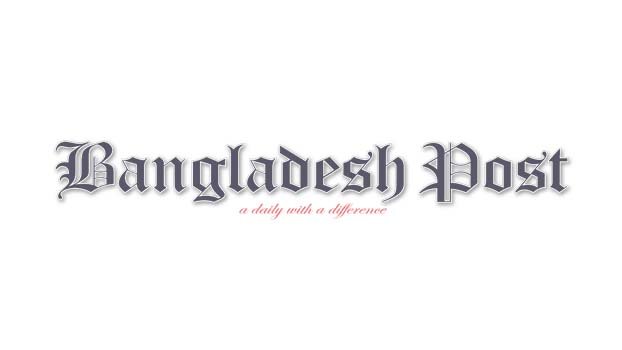 The Chuadanga Municipal Bus Terminal situated on a four bighas of land in the town, is not being used by owners of mini buses, micro buses, and Dhaka bound coaches. They are parking these vehicles by the road creating obstacles for pedestrians and other vehicles.
Drivers of local buses park their vehicles in front of the terminal to pick up and drop passengers. The bus terminal was built in 1986 at Noornagar area of the town. At that time, Ohidul Islam Biswas was the chairman of the civic body.
The terminal has three buildings, which were constructed at cost of tk 42 lakh. The buildings have about 64 rooms to be used by transport owners as counters and shops.
But a few number of counters are currently in use.
This correspondent found the buildings to be in a bad condition. Floors and walls have developed cracks. Most of the doors and windows are broken.
Eamin Hossain, a businessman of the bus terminal area said when the bus terminal stated, many businessmen started their business at the area for huge crowding, but today's scene is opposite.
Private cars and micro buses are now parked at the opposite side of the Chuadanga Academy. Trucks are haphazardly parked opposite the Mozammel Filling station and near the Town Football Ground. Dhaka bound buses stop to drop and pick up passengers on the Boro Bazaar main road.
The district administration and the municipality tried to persuade transporters to use the terminal, but their requests fell on deaf ears without effect, sources added
A driver Abdur Rashid said, the condition of the terminal is deplorable, Passengers face problems if buses are parked there, he said.
Mohammad Salauddin, President of Bus Malik Samity said the terminal is unfit for use. After reconstruction and renovation of the terminal owners of vehicles, staffs of vehicles and passengers will have no obstruction for use it.
Ayub Ali Biswas, Executive Engineer of the municipality told Bangladesh Post, a project proposal has been submitted to the concerned department seeking the terminal's renovation.
Jahangir Alam Malik, mayor of Chuadanga Municipality said, efforts are also on to reconstruct the bus terminal with the support of the departments concerned.
He also stated the municipality has been trying to upgrade the terminal in modern system, hoping very soon the expectation will fulfil.