Country
Chuadanga aims for Tk 200 million trade of jaggery
---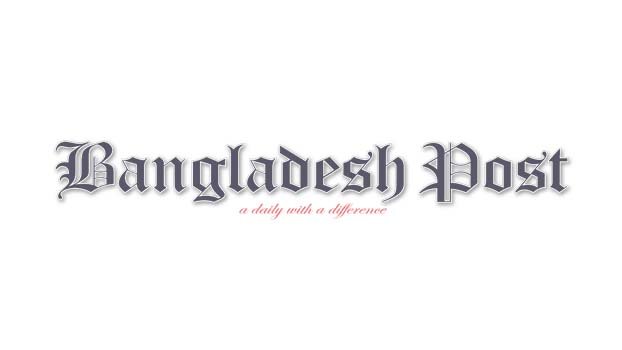 Jaggery produced in Chuadanga district are famous all over the country. Incomparable in taste and smell, the traditional Sarojganj Jaggery market of Chuadanga is now the center of sale and purchase of date molasses and Jaggery. Buyers and sellers from different parts of the country come to this district to purchase Jaggery at bulk amounts.
The Sarojganj Gur (Jaggery) Hat in Chuadanga has been sitting on the Sarojganj Secondary School ground on Mondays and Fridays every week since 1947. There is also curiosity about the name of this market. Before the partition of the Indian subcontinent, two zamindars then ruled over this place in Chuadanga Sadar Upazila. 'Saroj Babu' used to trade on the north side of the road and 'Sarot Babu' on the south side. Traders on both sides of the road still carry on business under the names of the two zamindars. The sign boards of the banks are also named after the two zamindars. On the other hand, there is a big market for molasses and Jaggery at Jayrampur railway station in Damurhuda upazila on Saturday and Tuesday. Large quantities of molasses and Jaggery are also bought and sold there. This Jaggery market is also very old.
On Monday afternoon at Sarojganj molasses market, he talked to Zahurul Haque, a date molasses maker from Nurullahpur village in Chuadanga Sadar upazila. He said some plants are making molasses by mixing sugar with date juice in the hope of making more profit. Although the color of molasses looks beautiful, the quality is declining.
Waliullah of Teghari village of the upazila said that he has 70 date palm tree. These trees produce 11 jugs of date juice per week. He sells these at Sarojganj Jaggery market on Fridays and Mondays. While he was being interviewed, he said that he sold 22, 880 Tk worth of jaggery during that week.
Rafiqul Islam, a Jaggery trader from Chayagharia village in Chuadanga Sadar Upazila, said the import of molasses was low due to bad weather. Price of Jaggery is 200 Tk more than any other day. The molasses and Jaggery he buys at other markets for 1,600 to 1,600 Tks. He bought it at the price of 2 thousand Tk. These molasses will be sold in Pabna, Sirajganj, Narayanganj and Kuakata markets.
Mizanur Rahman, who came from Jhenaidah to buy Jaggery, said that Sarojganj Hat is a big place for Jaggery. Price of Jaggery is much higher as the import is less due to weather. He bought 25 blocks of Jaggery for 40 thousand Tk. These will be sold in different places including Savar in Dhaka.
Selim Hossain, who came from Sirajganj to buy Jaggery, said that the quality of Jaggery in this market is very good.
Abdus Salam, who came from Bandarban to buy molasses, said that he buys Jaggery from Sarojganj, the traditional molasses market of Chuadanga and sells it in Dhaka, Sylhet and Bandarban. The law and order situation here is very good.
Sheikh Abdullah, president of the Chuadanga Sarojganj Market Development Committee, said buyers and sellers came from far and wide including Jhenaidah, Kushtia and Meherpur due to the reputation of the traditional Sarojganj molasses market. Meetings are held at various times with buyers, sellers, manufacturers and local stakeholders to maintain the quality of molasses. Every effort is made to preserve the tradition of the traditional molasses market.
Chuadanga Deputy Director of the Department of Agricultural Extension Abdul Majed said a target has been set to produce 2,500 metric tonnes of molasses in Chuadanga this season. Hopefully molasses production will exceed the expectation mark. Now the district is in full swing for making Jaggery. Farmers are busy making molasses and Jaggery. The price is also getting better. By selling molasses and Jaggery, their family is also getting financially well.
They are being encouraged by the agriculture department to make good molasses. The quality of molasses is also good. Good things are and will always be appreciated.