Country
Chatmohar youth sets excellent example in rearing Indian goats
---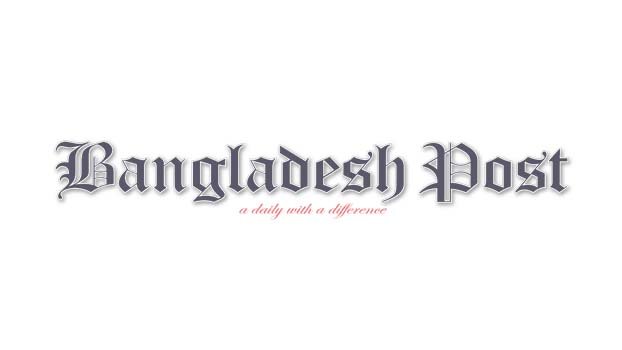 Sarora Faisal, a youth of Notun Bazar Mahalla in Chatmohar Municipal area of Pabna, has been rearing Indian goats for several years as a hobby and has now become a successful goat farmer.
Twenty six years old Faisal, son of late Dr Moniruzzaman is doing his internship after completing an MBBS course from Sylhet Osmani Medical College Hospital.
His weakness towards animals and birds is from his childhood. He started raising goats out of love and now he has 72 goats of various advanced Indian breeds in his collection after 7 years. Not only in Pabna but also in the North Bengal, he has the largest collection of Indian goats in his collection.
Sarwar Faisal said, "I have been raising goats since 2010. At first I kept a few Black Bengal goats of the native breed for a few days, but since 2014 I started keeping and conserving the improved Indian breeds. I started this farm called The Kings Agro in 2014 with 2 Indian Totapuri, 2 Haryana and 4 mixed breed goats."
"Later I collected some more goats of other breeds. Now my farm has a total of 72 goats including 22 are Jabla Totapuri from Rajasthan, 13 are Haryana from Uttar Pradesh, 11 are Barbari from Punjab, 9 are North American Barbari and 5 are Shirohi breed. The market value of the goats is about Tk 35 lakh. So far, I have sold 40 young goats for about Tk 16 lakh", he added.
"Two full-time workers have been appointed to watch over the goats, providing employment for those two people. The goats are fed green grass, hay, jackfruit leaves and granular food worth of Tk 2,100 every day. Animal Resources Office officials regularly check on the farm. I get the goats vaccinated twice and get them worm medicine 3 times a year. Seeing my success, many people in the area have become enthusiastic and started rearing Indian breed goats", he further added.
He informed that the goats of his farm have various names including Khoka Babu, Sher Khan, Pasha, Maiju, Majnu, Guddu, Lalon, Badsha, Gudiya and Hurram. Most of them listen to him and respond to his calls. He is thinking of starting a deer farm with good manpower and suitable environment. He owns a German Shepherd dog worth about Tk 40,000, that guards the farm. The whole farm is controlled by 6 CCTV cameras. He bought a 3.5 month-old Dumba from Mymensingh in last May and is experimenting to rear it now.
In this regard, Chatmohar Upazila Animal Resources Officer Veterinary Surgeon Dr Roknuzzaman said, "Keeping Indian improved breeds of goats is beneficial and we encourage people to do it. Due to the weather condition, these advanced breeds need more care. Especially amateur farmers keep these breeds. However, rearing native Black Bengal breed is profitable too."
"However, the reason for the fear is that if our native Black Bengal goats are bred with Indian improved breeds, they will become mixed breed goats. In that case, there is a possibility of extinction of our native Buck Bengal goats", he said.